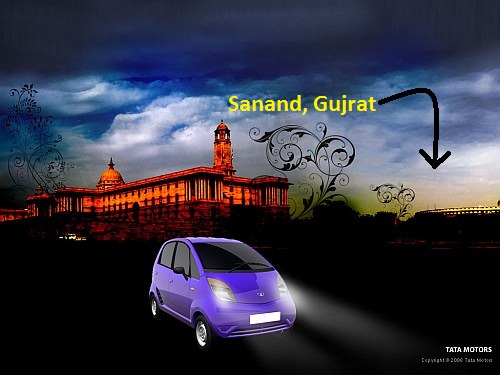 NDTV is reporting that Tata Motors will formally inaugurated the Sanand plant tomorrow. The event will be conducted in the presence of group chairman Ratan Tata and Gujarat chief minister Narendra Modi.
The Sanand plant is completely automated and the company's objective is to manufacture one Tata Nano a minute by the June 1st 2011. Tata Motors could sell one lakh Nanos by the end of this year, and that means all customers who were allotted the vehicle last year could receive them by December 2010 or sooner.
The Nanos are currently rolled out of Pantnagar which also manufactures the Ace mini truck. By moving the Nanos production completely to Sanand, the Pantnagar division can concentrate on producing more Aces.
Tata reportedly has asked its vendors to setup their factories around the plant by Diwali and deliver the components 'just in time.'
If the Tata Nano can be bought like any other car with little or no waiting period, would you buy one?
Source - NDTV Profit