Regular Indian Autos Blog readers would be aware that the Tata Aria, Indica and Vista were spied very recently in Indonesia, indicating that they would be sold in the country soon. However, there is more to that story.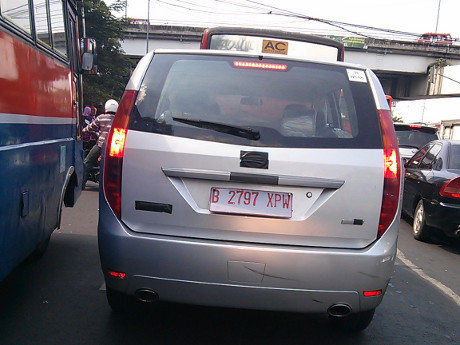 Tata would commence sales in Indonesia in the next two months. The company hopes to sell enough vehicles so that a local assembly unit would be feasible. This has been communicated by Biswadev Sengupta, CEO of the Indonesian arm of Tata Motors, in an interview to Bloomberg. He has also said that the localization would reach about 40%, which is the minimum required to sell in the ASEAN at zero duty.
In the process, the company would make Indonesia a hub to export vehicles to other Southeast Asian countries. Indonesia is expected to overtake Thailand as the region's biggest car market it has been reported. A majority of the 600 million Indonesians would be 'middle class' by 2020, which will automatically boost the demand for cars.
No wonder then that Datsun is very keen on entering the Indonesian market, and even go further to say that their cars would appeal to the 'emerging middle class'.
Tata's biggest competitor would be Toyota in the form of PT Astra International (the joint venture of Toyota in Indonesia). Toyota controls about half of the Indonesian market.
[Source - Economic Times]
[Image from Oto Detik]