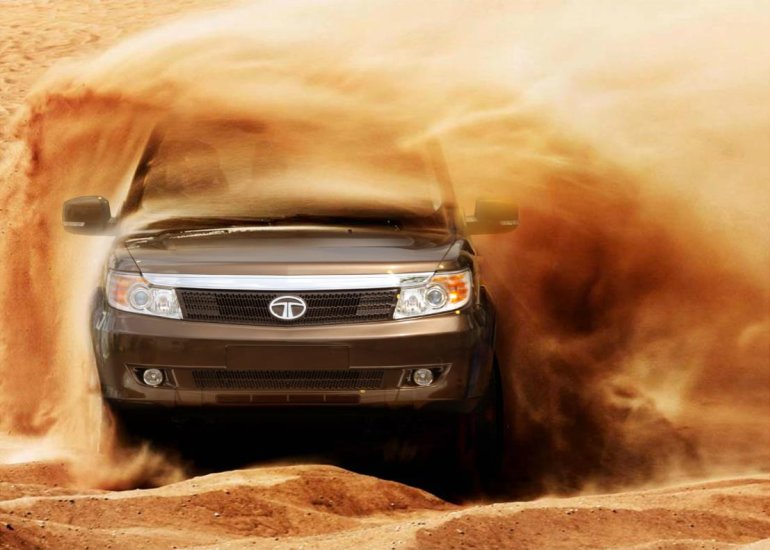 So many people buy SUVs in India and then keep them on the city streets without a speck of mud on their tyres. While the apprehension is understandable because there are no formal off roading training courses in India, one has to enjoy the off roading experience that the SUVs were designed to provide.
Mahindra&Mahindra, India's premier SUV manufacturer understands this need and has been conducting The Mahindra Great Escape for a while now.
The idea is that you pay a nominal fee and take your car on a driving expedition (a.k.a Destination Rally) properly planned by Mahindra's professional team. We went to the Saklespur Great Escape recently and enjoyed every single bit of it.
Now Tata Motors is taking a leaf from Mahindra's book and planning its own driving expeditions for customers. Tata Motors Full Throttle, a motorsport division of Tata Motors, has announced the launch of its Driving Expedition series called the Tata Motors Full Throttle Experience, for owners of Tata Motors utility vehicles. The company has tied up with Cougar Motorsport to organize these events.
The first destination rally is the Himalayan Experience expected to start from New Delhi on the 22nd of June, 2012. The expedition will cover 2,000 km across 5 states in a span of 10 days, ending in Srinagar on the 1st of July, 2012. You can't even start to imagine the scenic locations that the participants will get to experience!
Tata Motors Full Throttle Experience also plans to have the Konkan Experience, the Jungle Experience, the Thar Experience, the Kutch Experience and the Nilgiri Experience for this year.
Have we tickled your adventure buds already? Head over to their website for more details!