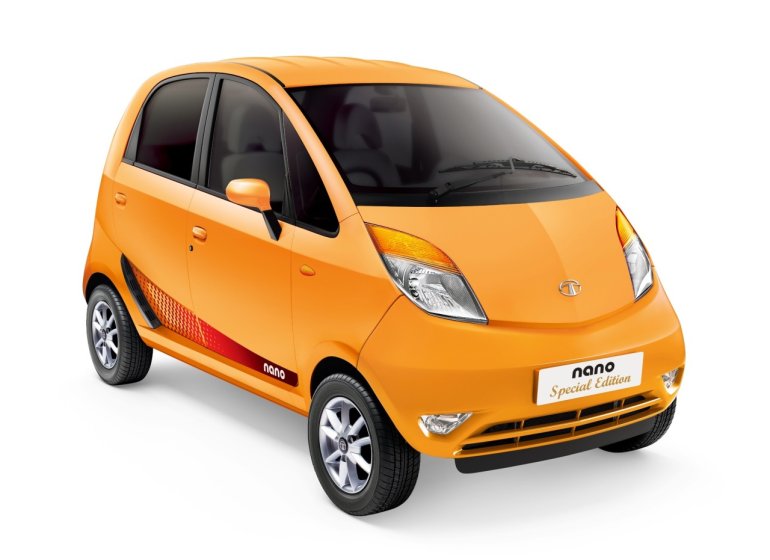 Tata Sons, the parent company of Tata Motors recently entered into a joint venture with the Malaysia based aviation firm AirAsia.
Formula 1 fans in India would be familiar with AirAsia and its CEO Mr. Tony Fernades is also the owner of the Caterham F1 team.
Livemint.com reports that the Aviation JV could also result in other synergies between the two groups such as opening an automobile assembly plant in Malaysia to facilitate Tata Motors' entry into the nation.
Tata Motors have been eying all Asian markets since the launch of the Nano and the Tata-AirAsia JV could bear fruits with respect to Malaysia.
According to Livemint's sources, both the parties have come to a "broad agreement" regarding a possible automotive alliance to sell Tata products in Malaysia. If things fall in place, Tata Motors could enter the country with its Nano and commercial vehicles like the Ace and Winger. Tata will begin selling cars in Malaysia's neighbouring country Indonesia this year, and has shown intent in bringing the full lineup there. We believe a similar strategy will be used to step into the Malaysian market.
The Tata Nano's manufacturing plant at Sanand, Gujarat is being under utilized due to a lackluster sales performance of the car in the domestic market. Tata Motors is planning new variants of the car such as CNG and diesel to boost the sales and are also on the look out to export the car to South East Asian nations.
Tata Motors would be happy to embrace the possible automotive alliance with AirAsia.
[Source: Livemint.com]