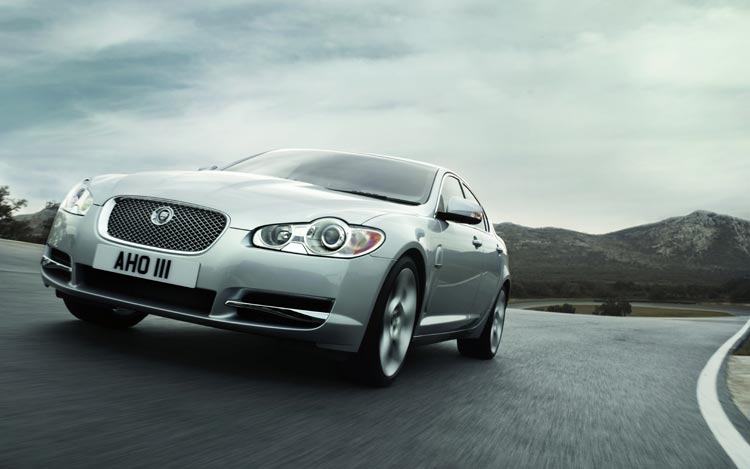 The Jaguar XF has won 'Best Luxury Car' and 'Best Diesel' at the 2008 Scottish Car of the Year Awards, voted for by the Association of Scottish Motoring Writers (ASMW).
The new Jaguar XF is an extremely impressive beast in more ways than one. It not only looks strikingly different from anything currently on the market but has all the classic Jaguar qualities of luxury, refinement and power. The entire judging panel was left mesmerised by this magnificent machine and it is a worthy winner in both the luxury and diesel categories."

Bill Caven, President of the ASMW, said.
Worldwide, Jaguar has sold 27,000 XFs meaning it is currently 'bucking the trend' as overall sales were up 3.4% in September and 10.3% year-to-date.
Jaguar's Scottish born Design Director Ian Callum attended the award ceremony in St. Andrews. He said: "It is always an honour to receive recognition from the Association of Scottish Motoring Writers and I feel very proud to have led the team that designed the award-winning XF".

Priced from £33,900 for the 2.7-litre diesel, the XF is available with a choice of engines – 3.0 litre V6; 2.7 litre twin-turbocharged V6 diesel; 4.2 litre V8; 4.2 litre supercharged V8 – and specification. All XFs have a six-speed automatic transmission which features Jaguar Sequential Shift™, allowing drivers the option of one-touch manual gearshift using steering wheel-mounted paddle controls. Highlights include the all-new JaguarDrive Selector™ and JaguarSense™ – a smart technical solution introducing touch or proximity-sensing control for overhead console lights and glovebox.
These latest accolades from the ASMW bring the tally of awards to 19 for the XF since its global debut in Frankfurt last year. The XF has been voted 'Car of the Year' by What Car? magazine, Auto Express magazine, The Sun motoring and What Diesel magazine since its launch. Top Gear magazine also named it their 'Limo of the Year' in 2007. More recently, a panel of female judges named the XF 'Best Executive Car' in the eve-cars.com 2008 honours.
Source: Digiads