Motorbash has taken photographs of the Tata Indigo eCS facelift testing in Pune, a car we've been following closely over the last couple of months. Our reader who sent us the first image of an updated copy featuring the 'Urban Bronze' or a similar paintjob earlier this month, couldn't manage to get the car's rear.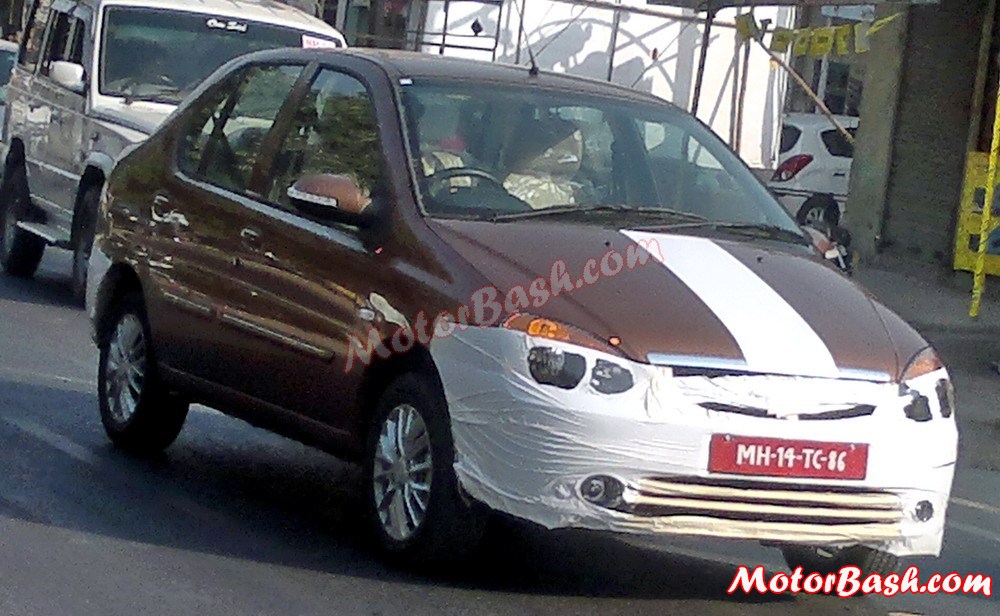 Motorbash have new images which reveal a bit more on India's first sub-4m sedan. To recap, changes to the front-end would be smoked headlights, an updated grille and restyled foglights. Smoked headlights could become a bespoke feature to future Tata cars as even the upgraded Aria top-end variant was spotted with them.
The rear-end gets changes such a diffuser effect to the bumper (revealed in a previous spyshot) and a revised chrome embellishment over the number plate holder. The top-end VX variant features ABS as inscribed on the lid. Camouflage over the boot lid and hood prompt speculations of a partial reskinning exercise which we're not able to verify through close analysis. Unlike the headlamps, the rear combination lamp gets no updates.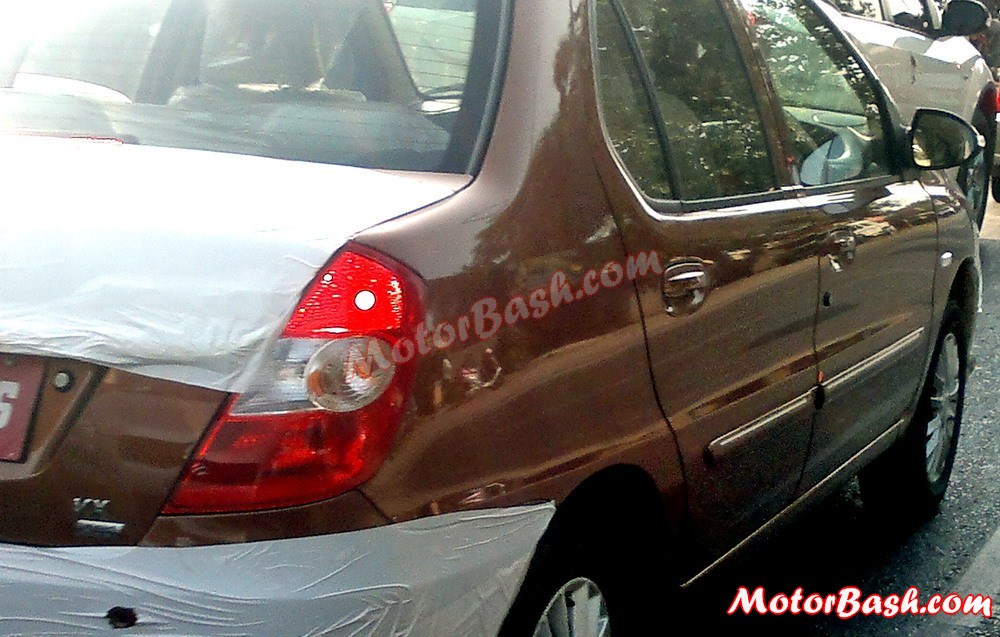 The layout of the interior is unchanged with beige used throughout in generous quantities. Will Tata make quality upgrades to the cabin to make it more inviting to private buyers?
We aren't sure when the revisited eCS will arrive on the market but our guess is this would be a pre-Diwali introduction.
[Source - Motorbash.com]