IAB visits Honda's car plant in Rajasthan.
Honda Cars India Limited produces cars and components at two plants, Greater Noida, U.P. and Tapukara, Rajasthan. The Tapukara plant started building cars in 2014 and IAB was invited this month to get an updated overview of the facility.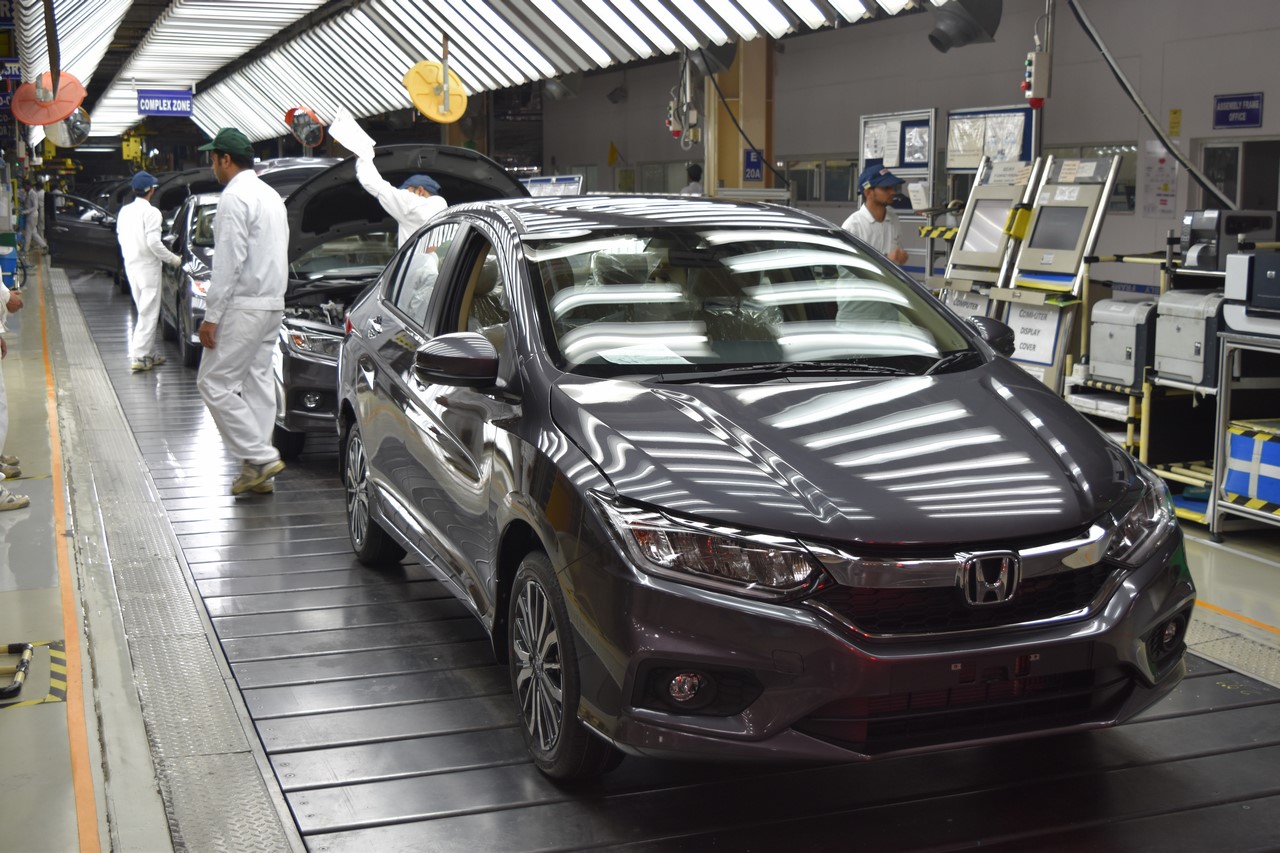 HCIL started Phase I operations at the Tapukara plant in September 2008 with press shop and powertrain unit for engine components. Car production commenced in February 2014 with the Honda Amaze, ramping up the annual production capacity of Honda's Indian subsidiary to 2,40,000 units. The plant operates on a two-shift basis and has an installed production capacity of 1,20,000 units. The capacity is scalable to 1,80,000 units.
The Tapukara plant currently manufactures the Honda Jazz, Honda WR-V, Honda BR-V and Honda City. A new car rolls out every 108 seconds, and for efficiency, each model is made in a batch of 60 units. It takes 20 hours to make one car, and a total of 490 cars are built daily. So far, the first car production plant in Rajasthan has received an investment of 5,441 crores. Cars made here are also exported to markets like Nepal and South Africa.
The Tapukara plant produces cars with over 90% locally sourced parts. In fact, major parts are produced within the campus. Body panels, transmission cases, cylinder blocks, engine blocks and crankshafts are made, and the production process goes all the way down to the basic level of forging. Besides, the plant integrates various functions including operations for forging, casting, stamping, powertrain components production, welding, painting, resin moulding and more.
HCIL makes engines and transmissions at the Tapukara plant. This is Honda's largest manufacturing facility for the manual transmission and diesel engine globally. The CVTs are imported from Indonesia. Among the locally produced engines, are the 1.2-litre i-VTEC four-cylinder petrol, 1.5-litre i-VTEC four-cylinder petrol and 1.5-litre i-DTEC four-cylinder diesel units. The annual production capacity of engines is 1.8 lakh units. The engine assembly rolls out 450 engines per day. With a capability of making a total of 670 engines/day, over 30% of the engine assembly's capacity is unutilised. That is about to change soon.
Beginning next month, IAB unofficially understands that Honda will start producing the 1.6-litre i-DTEC four-cylinder diesel engine for export markets like Philippines and Thailand. HCIL will build the engine block, engine head and crankshaft at this facility. When the next-gen Honda CR-V and Honda Civic arrive in India in 2018, they will have this unit as an option.
Last year, the Honda City was ranked number one in HCIL's sales, followed by the Honda Amaze and the Honda Jazz. While the Honda City is produced at the Greater Noida plant also, the combined production of that with the Honda Jazz at the Tapukara plant illustrates the importance of the nameplates which play the anchor role in India. The Honda WR-V, less than three months from launch, has received over 18,000 bookings. By last month, the company had delivered 9,913 units.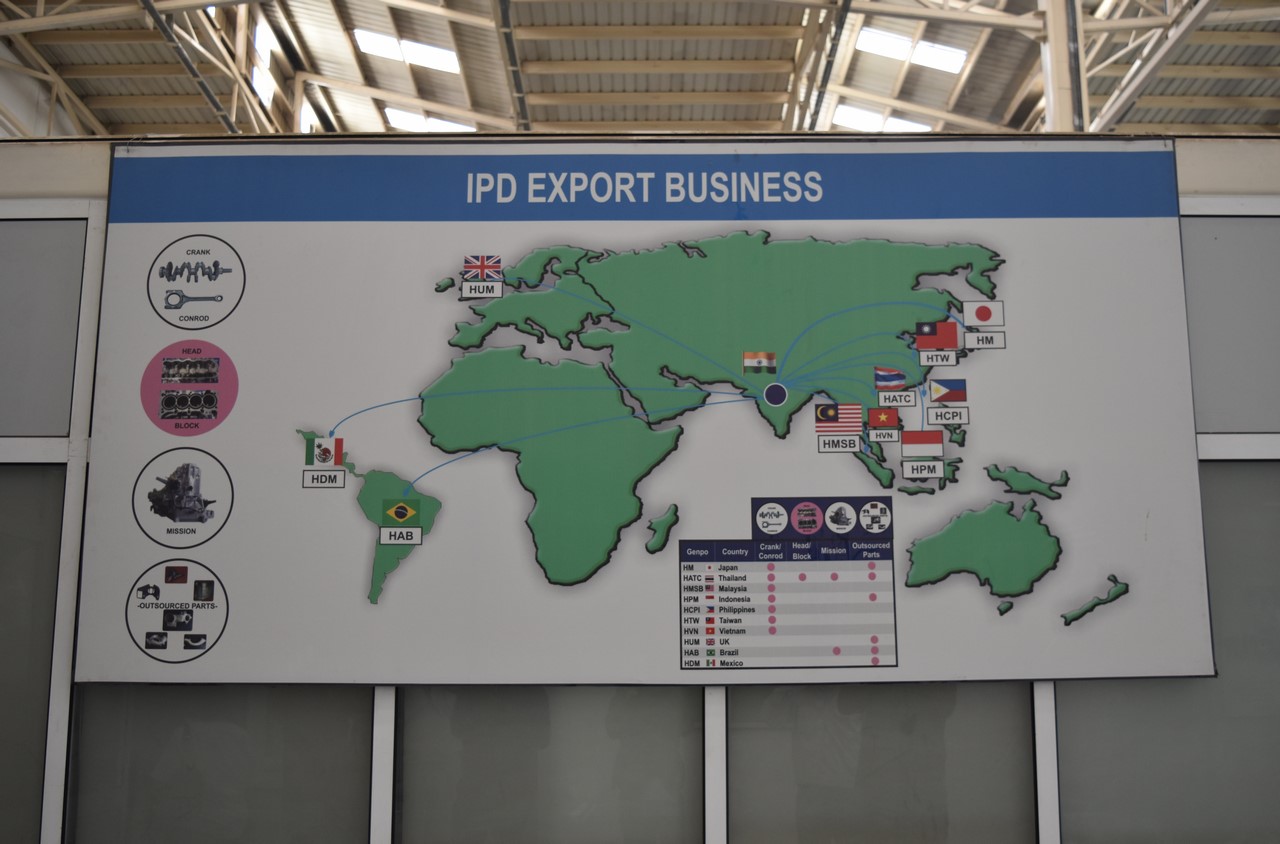 Also See: Old Honda Civic hatchback spotted in India
Besides car production, the Tapukara plant is of strategic importance with a large export business. It ships components to Honda plants in 15 countries, including Thailand, Malaysia, Indonesia, Vietnam, Taiwan, UK, Turkey, Brazil, Mexico, Argentina, USA, as well as Japan. It is the largest exporter of manual transmissions globally.
The Indian subsidiary's turnover from the export of parts during FY2016-17 was INR 1,140 crore. Thus, from the production of cars and components, it is evident how important the Tapukara plant is for Honda's success in India, and for Honda in Asia.