Our friends at Suzuki Fan have shared a scan of a page holding speculative drawings and details of a new SUV from Suzuki.
We advise readers to take the information with a pinch of salt as none of it is verified.
In a report that has appeared on a recent edition of Japanese auto magazine Mag X, new details have been cracked on the next generation Suzuki Jimny. The report claims there will be a 'JDM version' where JDM stands for Japanese Domestic Market, besides a global version. The JDM version will be a three-door vehicle, adhering to the 'kei' car standards to get tax benefits.
The 'global version' that will replace the Jimny that was last changed in 1998, will be a five door version, built on the Swift platform. It will measure 3.99m long, 1.65m wide and be powered by engines over 1.2 liters in capacity. The vehicle of the same specification would be categorized as a small car, allowing Maruti to price it aggressively and perhaps leveraging on the adventure quotient of the Gypsy nameplate.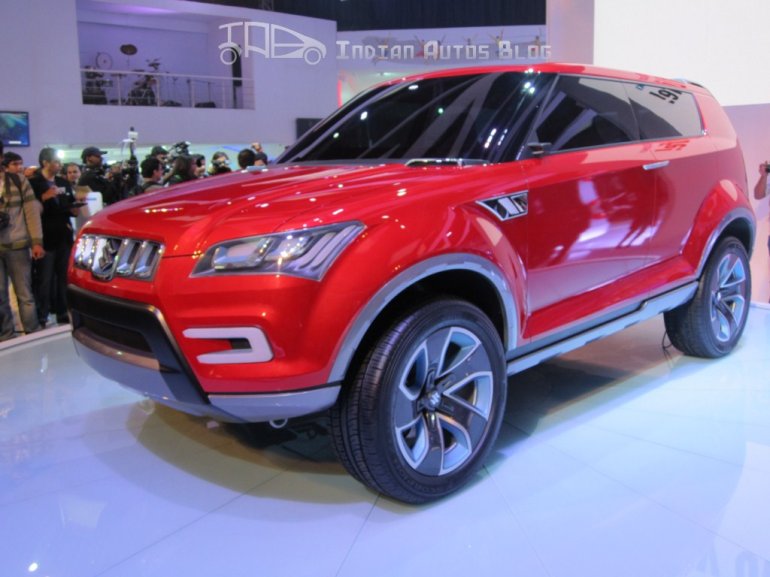 The 'kei' version will source power from a 660cc turbocharged petrol engine and measure about 3.4m long.
Both cars, design and technology wise, are same. Perhaps the only difference could be in the length of the wheelbase, Mag-X writes.
The 'kei' Jimny is expected to grace the Japanese market soon after the global version heads to the marketplace (after 2014). Mag X says it could be the only new vehicle of its kind as there is no succession plan for the 'kei' Mitsubishi Pajero yet.
Unlike the A-Star and RIII concepts, Mag X notes the front fascia and A-Pillar, excluding the headlights of the production model, are very close to the XA Alpha concept.
[Source - SuzukiFan.com via Mag-X]