Reported to weigh 870 kg and pack a 1.4L Boosterjet engine.
The next gen Suzuki Swift Sport will have a better power to weight ratio than the two-door Toyota GT-86, Car Throttle reports. The car is expected to have a power-to-weight ratio of 159 hp/tonne, which is higher than the latter 158 hp/tonne figure.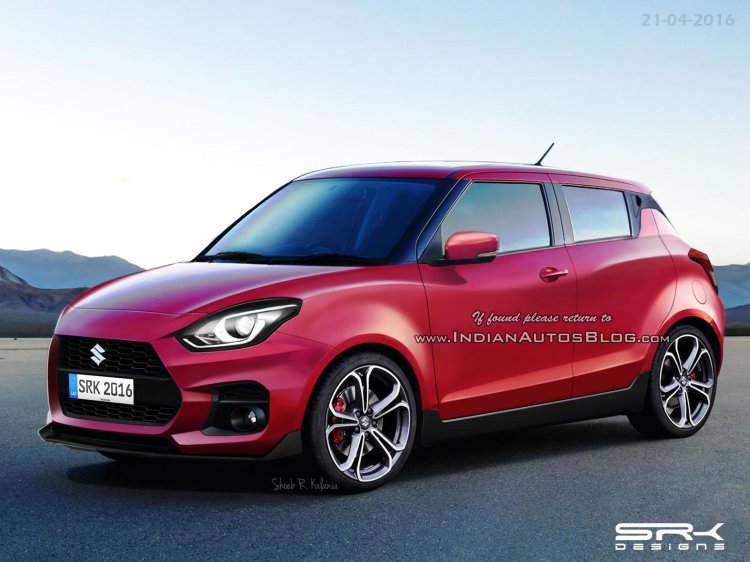 This was made possible by the significant weight loss and more powerful engine. While the previous Swift Sport weighed 1045 kg, the next-gen Swift is reported to weigh 870 kg, a whopping 175 kg weight loss. It also gets the lighter and more powerful 1.4L Boosterjet petrol engine from the Suzuki Vitara S which replaces the 1.6L N/A VVT petrol motor. It produces 140 hp and 220 Nm of torque, which should enable the new Swift Sport to hit 0-100 km/h in under 9 seconds easily.
Our rendering of the Swift Sport offers a look at its exterior design, which looks more aggressive and dynamic than the regular Swift. It features a gaping hexagonal grille, larger intakes, smaller headlamps with LED DRLs, large alloy wheels, roof spoiler, dual exhaust pipes, and a floating roof impression.
The next gen Suzuki Swift Sport is being considered for launch in India, according to reports. Like the 1.0L Boosterjet in the Baleno RS, the 1.4 unit could be slightly detuned to run on the lower grade of fuel here.
[Source: Car Throttle]