Suzuki showed off its recent iteration of the Swift hatchback at the 2013 Tokyo Motor Show. The Japanese marque displayed the Swift JDM (Japanese Domestic Market), with more pronounced changes to the exterior than its European variant. With the DJE (Duel Jet Engine), Suzuki has brought F1 technology to the everyday hatchback.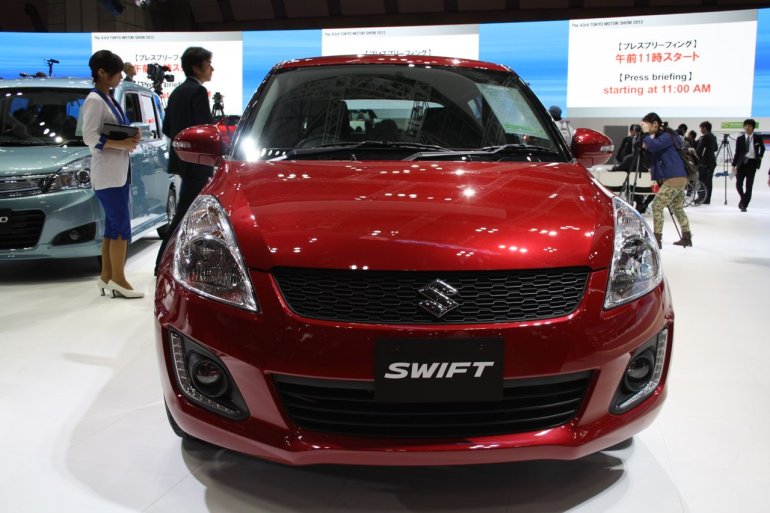 The DJE couples regenerative braking and an idling stop-start system with the 1.2-liter K series engine to give better efficiency. Thanks to this, the Swift gets several tax exemptions as it falls out of the categories that are taxed on their efficiency. The JDM variant also gets paddle shifters as standard. For the record, this Swift achieves 26.4 km to a liter of petrol.
Suzuki is further driving home its point by offering the driver a colour changing speedo console, which changes colour depending on how throttle-happy you are. Suzuki will also offer ESP as a standard feature.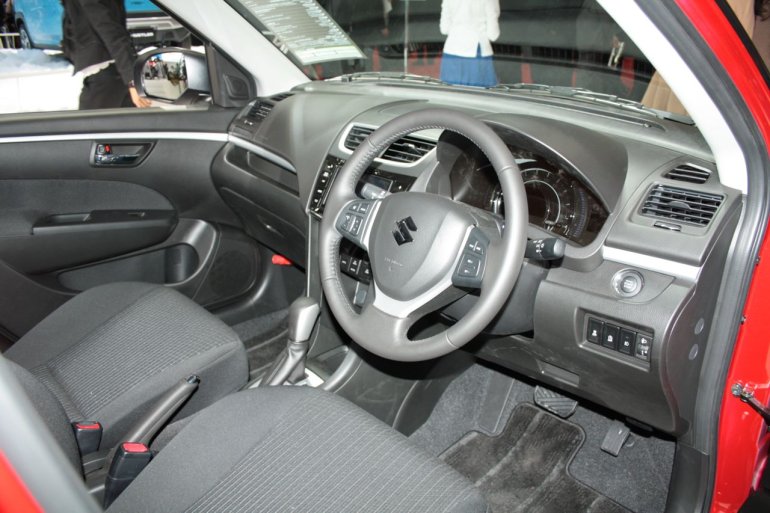 The Swift comes in a total of seven variants in Japan – XG-DJE, XL-DJE, XS-DJE, XG, XL, special edition Swift RS, and XS. You can choose variants with a 5-speed MT, CVT, 2WD and 4WD. The updated car's price ranges from 1,279,950 yen (7.54 lakh rupees) to 1,787,100 yen (10.54 lakh rupees).
Suzuki Swift DJE Image Gallery