IndianAutosBlog.com fan Pankaj Purohit imagined a crossover on the Swift platform. He translated his thoughts into an image with the help of an image editor and mailed us the final drawing.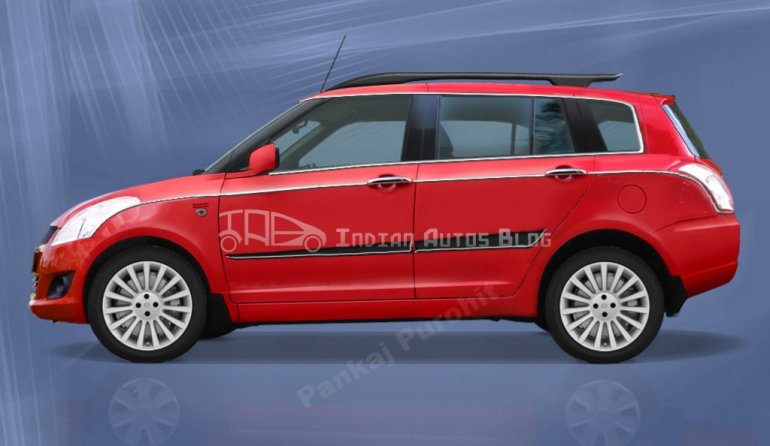 Suzuki is working on a sedan on the Swift platform (dubbed Swift 3.99) that will replace the Dzire next year. Post the Swift 3.99 project, will they dare to think of something off-beat such as Pankaj's creation to challenge the likes of the Renault Duster and Ford's next generation EcoSport?
Our hunch is by retaining chunks of the Swift's design, customers will need no introduction to the new derivative. The car can come under the Swift umbrella and that's the best present any Suzuki product can dream of in India.
Suzuki is not new to the idea of crossovers. It sells a crossover version of the bigger SX4 in the US and around Europe. Maruti Suzuki flew down an example and showcased it at the Auto Expo last year to see what India has to say.
Suzuki does not have a bigger diesel engine, and that's the minus point they need to address. The Volkswagen-Suzuki relationship has turned sour forcing Suzuki to look up to Fiat for filling this void. The 1.6-liter Multi-jet engine is a great idea for the Swift crossover and Maruti can place it besides the SX4 sedan.
What do you think about Pankaj's idea?