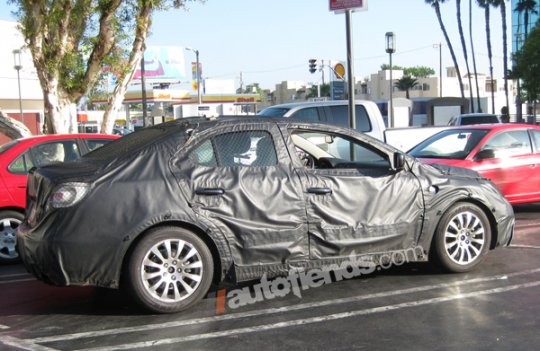 After clinching the title of the most confused car in the history of automobiles, the Suzuki Kizashi has finally gotten rid of all the twisted tales of the past and preparing itself a clearer future.
As per Suzuki's claims in January, the Kizashi should have been unveiled at the New York Auto show. But it seems that the actual launch was slated only for November (here we go again!). Suzuki now says that the Kizashi Concept will debut at Los Angeles Auto Show in Nov 09' and at the same time appear in dealerships in various parts of the world.
Development and testing of the car may have been over by now, thanks to the considerable number of spyshots and crash-tests that propped up last year. It will be manufactured in a brand new plant in Japan.
Suzuki Kizashi was being developed to compete with cars such as the Honda Accord and Toyota Camry. The car will be built on a short platform with a wheelbase longer than Toyota Camry for more interior space.
The most likely engine options are 2.3L and 3.6L petrol engines, as well as a 2.0L turbodiesel unit for European & Asian markets.The optional extras will include AWD (all-wheel drive) option and a paddle-shift six-speed automatic gearbox.
Source: MotorAuthority