Update - @SuzukiCars has posted another image today showing both Geneva Motor Show concepts - iK-2 and iM-4 - from a dress rehearsal, a day before their unveiling.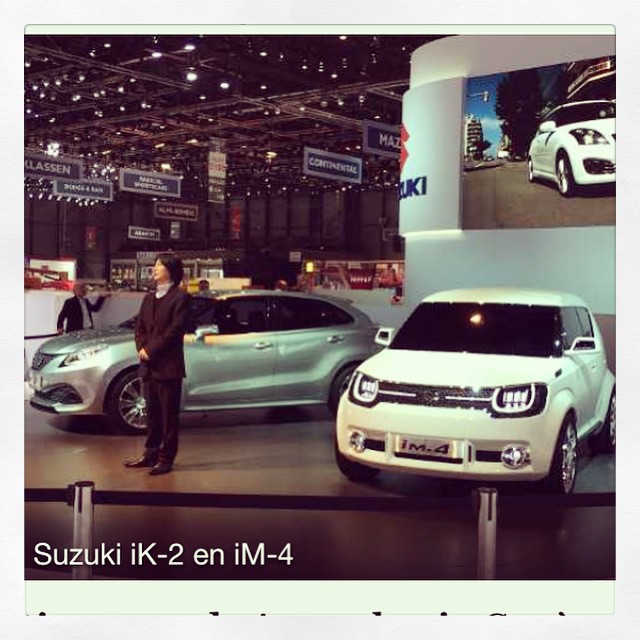 Production version to be unveiled later in the year.
According to @SuzukiCars Instagram page, this is the first official image of the Suzuki iK-2 concept which will be revealed at the 2015 Geneva Motor Show that begins on March 3 (Tuesday).
Suzuki says the iK-2 is "an ideal compact car" with "Harmonised Force" as its central theme. The company adds that the iK-2 "raises compact car values to the limit".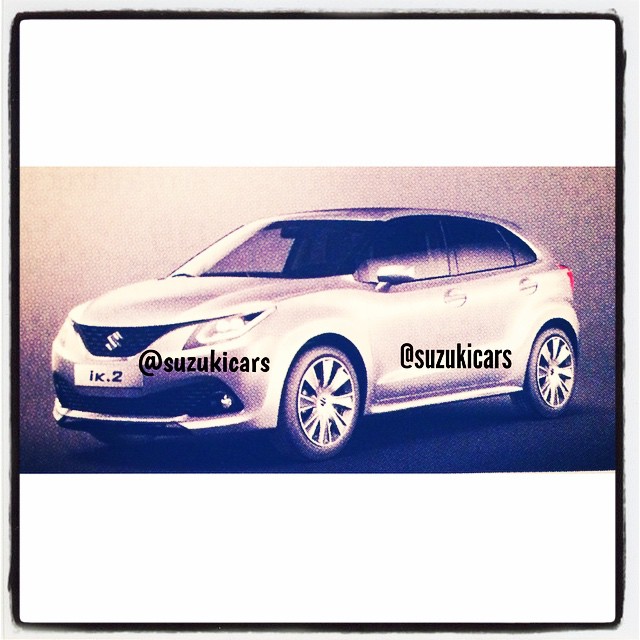 The iK-2 is Maruti's next hatchback which is in development under the codename 'Maruti YRA'. The Swift+ segment vehicle would be roughly 90 kg lighter than the Swift, but would come with a new 1.0-liter turbocharged petrol engine, apart from a diesel engine.
The production car would be wider than the Swift, and the interior was spied last year carrying an integrated 2-DIN music system, cruise control, keyless entry with a push-button starter, electrically adjustable and folding door mirrors and at least two airbags.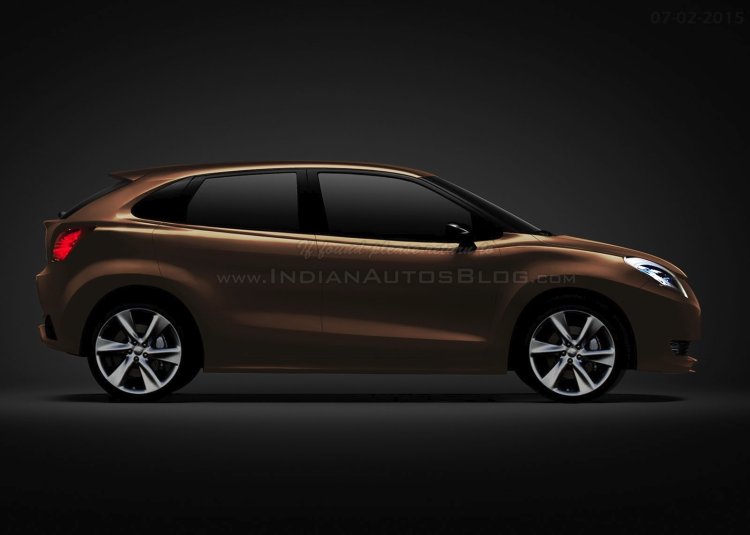 Expect the iK-2 to metamorphose into a showroom-ready model during the second half of the year.
[Source - Instagram.com]