For the 2016 Tokyo Auto Salon next month, Suzuki has unveiled three concepts all of which are kitted-up.
Suzuki Ignis Water Activity concept: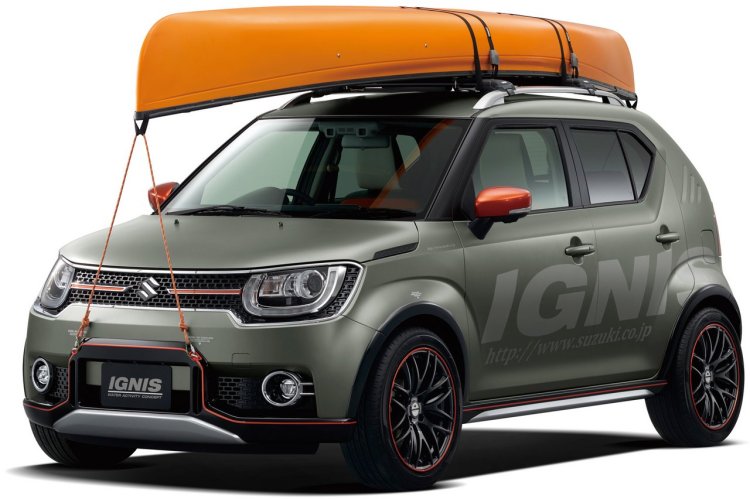 Dubbed the Water Activity concept, the model is a spruced-up version of the Suzuki Ignis compact crossover that is bound to be launched in India. The concept features orange streaks on grille, bumpers, side sills, rims and the like; orange coloured mirror caps, black alloy wheels, a metallic coating to the underbody, and an orange canoe mounted on the roof rails.
Suzuki Hustler Rough Road Style concept: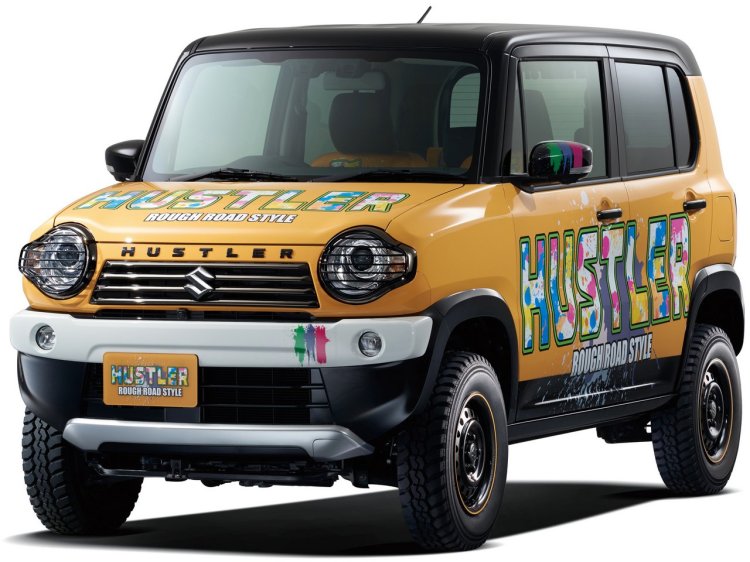 This is another compact SUV that has been modified for rough road trails. Coloured in yellow, the concept features 'Hustler' decals on the hood and the sides, protective grilles for the headlamps, jacked-up suspension and off-road tyres. The hustler was showcased in neon green, yellow and red colours at the 2015 Tokyo Motor Show. For the Auto Salon the car could be presented only in this colour.
Suzuki Alto Works GP: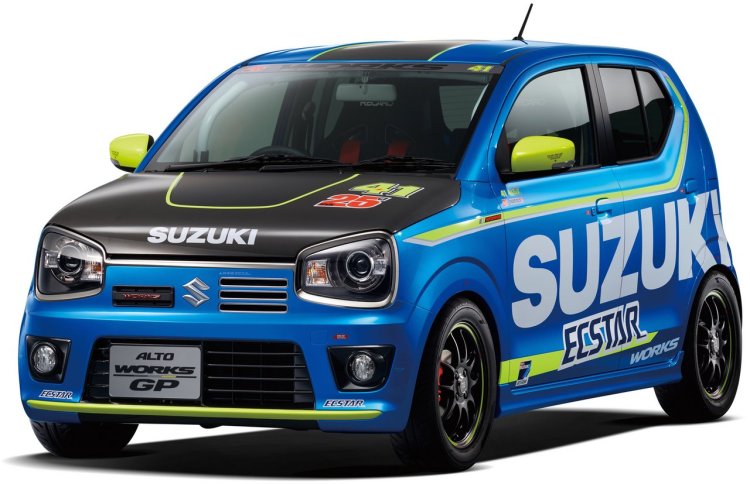 Seemingly inspired by Suzuki's MotoGP bike, the Alto Works GP wears a blue, white and green livery. The turbocharged compact car is treated with a carbon-fibre-like bonnet. The model will be showcased at the Auto Salon next to the MotoGP bike.