Aside from the debut of the Suzuki Ignis, the company is also showcasing the Suzuki Ignis Trail Concept at the 2015 Tokyo Motor Show. Suzuki says that the concept "expands upon the Ignis concept of urban and outdoor versatility by offering even greater rough-road ruggedness."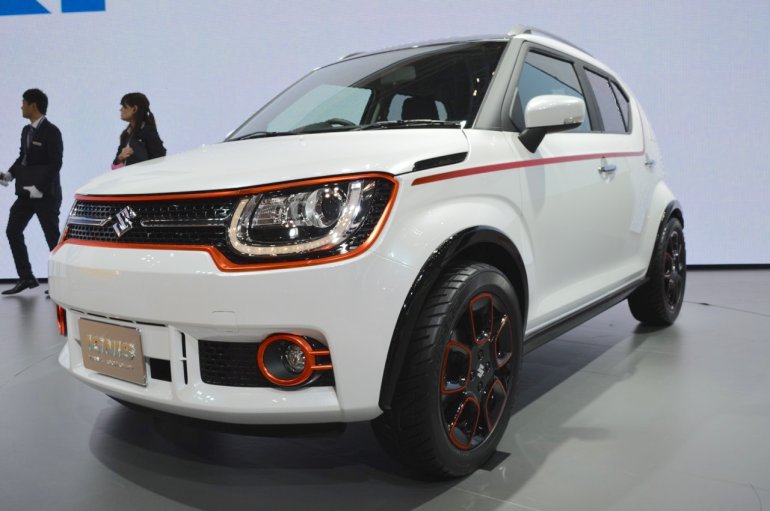 The car has large diameter wheels and bold wheel-arch mouldings in a gloss black finish. Distinguishing it further are the orange body stripes and and accents on the wheel spokes. The makeover is to emphasize the Ignis' credentials as an urban crossover, says Suzuki.
The car measures 3,700 mm long, 1690 mm wide, 1,620 mm tall, and is powered by a 1,242 cc Dualjet engine. Suzuki has not announced if the Trail version will be made, but if put into production, it would be positioned above the top-spec Ignis.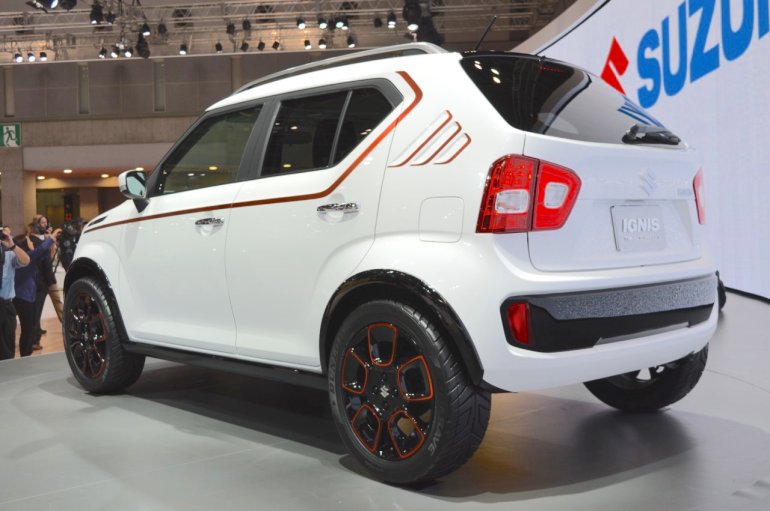 Suzuki concludes that the Ignis is an example of "how a compact car can straddle the boundary between daily life and leisure."