Both are powered by 50 cc engines.
Suzuki has unveiled the Hustler Scoot and the Feel Free Go concepts at the ongoing 2015 Tokyo Motor Show. The former is a luggage-carrying scooter and the latter is a part bicycle part motorcycle.
Suzuki Hustler Scoot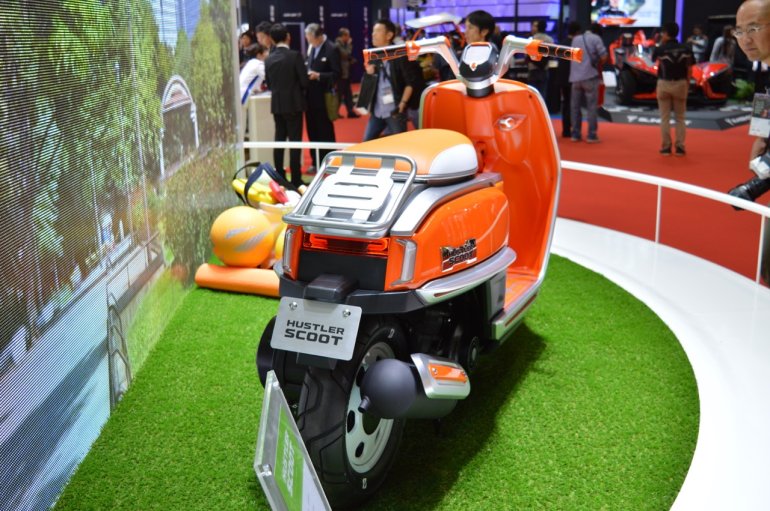 It is a 50 cc scooter with versatile luggage-loading options, but not meant to be just a hauler. It is said to be a rider-friendly vehicle with creative options for storing stuff. There is a conventional under-seat cargo bay, a removable luggage case that can be mounted on the floor-board between the rider's feet, a luggage carrier at the rear and the same on the sides of the body. The Hustler is capable of carrying longer items too, like a tennis racket, with the front luggage case removed.
Suzuki Feel Free Go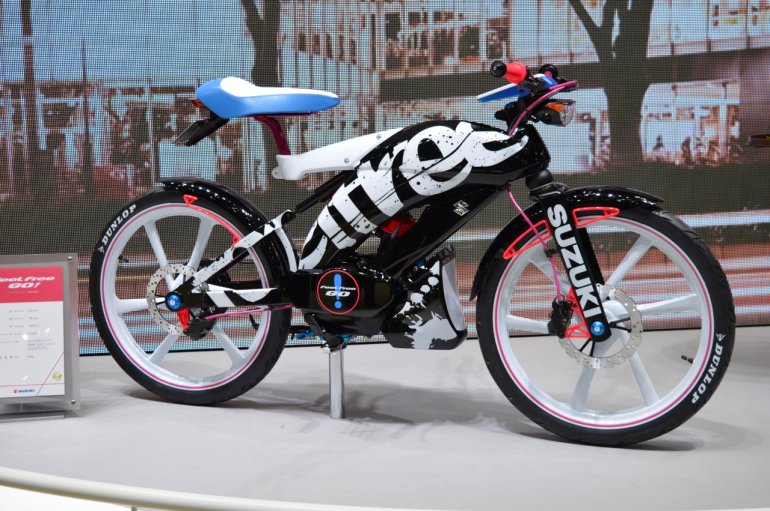 It is an engine-powered cross bike concept that puts together the feel of cycling and and effortlessness of a motorcycle. The Feel Free Go features a saddle-type seat, a twist shifter, a rear view display in the meter and a projector light beam that hits the road just to warn the presence of this vehicle. The engine is a 50 cc gasoline-powered unit.