An SUV the size of a Wagon R.
PT Suzuki Indomobil Sales (SIS) is showcasing the Suzuki Hustler SUV at the 2014 Indonesia International Motor Show 2014 (IIMS 2014). The car was unveiled first at the 2013 Tokyo Motor Show and is sold exclusively in the Japanese market.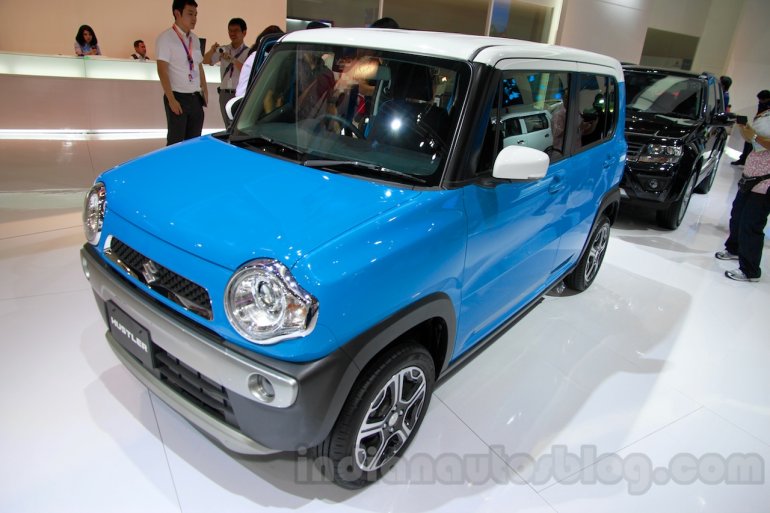 Strictly for viewing purpose at the IIMS, the company says the car is dedicated to those who have an active lifestyle. The Hustler is one of the smallest crossovers in the world measuring 3.3 m long, 1.4 m wide and 1.6 m tall.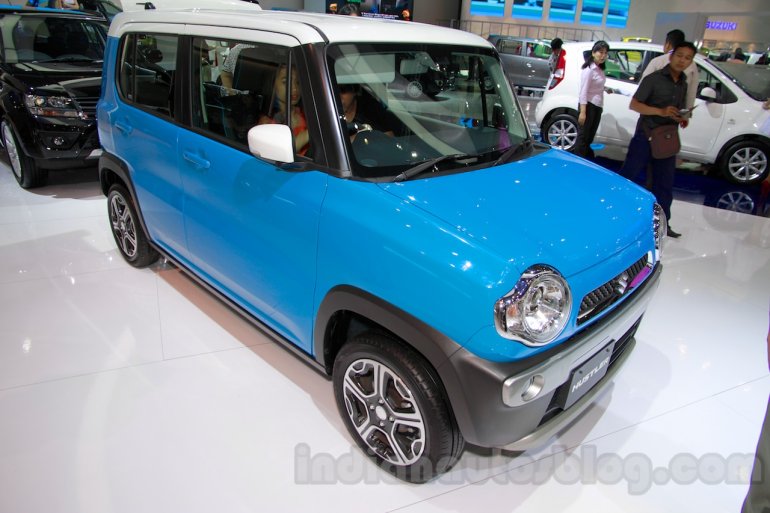 The interior is flexible as the rear seats can be folded flat to provide extra storage volume, should the need arise.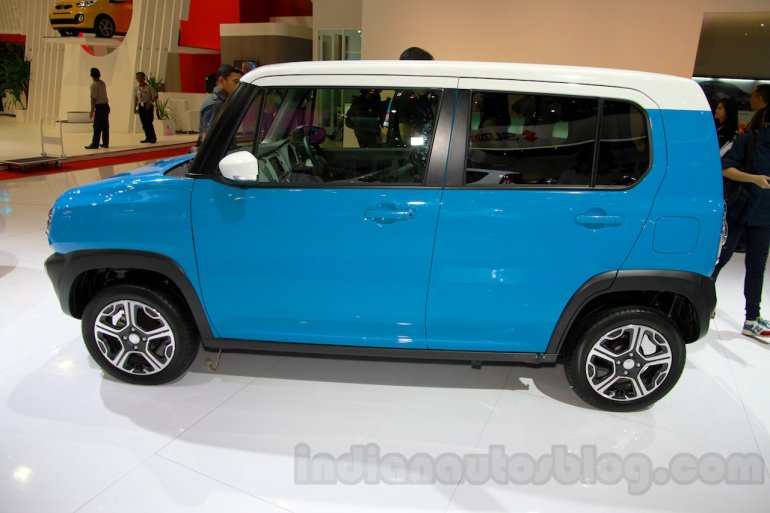 The Hustler, being a "kei" car, is powered by a three-cylinder, 0.66-liter engine which produces 52 PS (51.28 bhp) at 6,000 rpm and 63 Nm of torque at 4,000 rpm, and is coupled to a five-speed manual transmission or a CVT. It is available in 2WD and 4WD configurations.
Higher up the variant walk, the Hustler gets the same engine in a turbocharged guise, outputting 64 PS (63.12 bhp) and 95 Nm of torque, and comes paired to a CVT. The turbo variant is also available with 2WD and 4WD.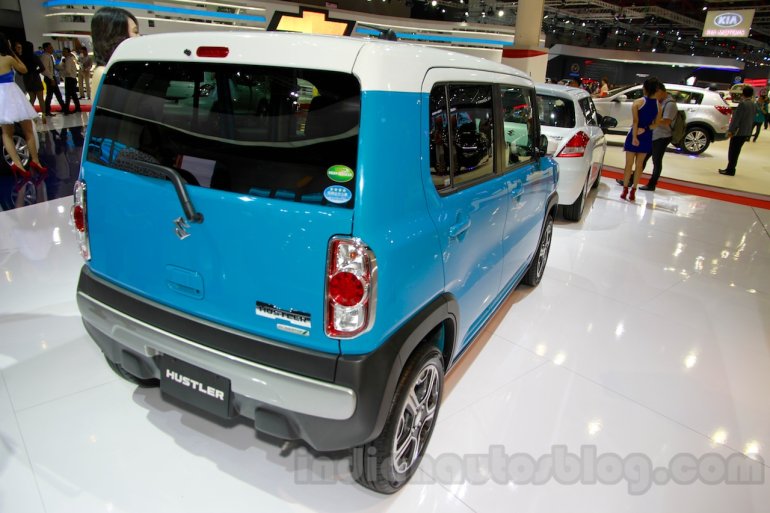 The Hustler is well customizable, offering 11 exterior colors, contrasting roof colors and the option of having the body color on its interior.