In the Indian market, sales of the Maruti Ertiga is driven mainly by the 1.3L Multijet-powered diesel variant. Still, Maruti has to produce an equal volume of petrol vehicles as it supplies to Indonesia, the biggest market for the car outside India.
In 2013, Maruti sold 62,219 units of the Ertiga in India and exported 63,317 units to Indonesia. For last year, the Ertiga was the fourth best selling vehicle in the Indonesian market, where it also comes with an automatic transmission.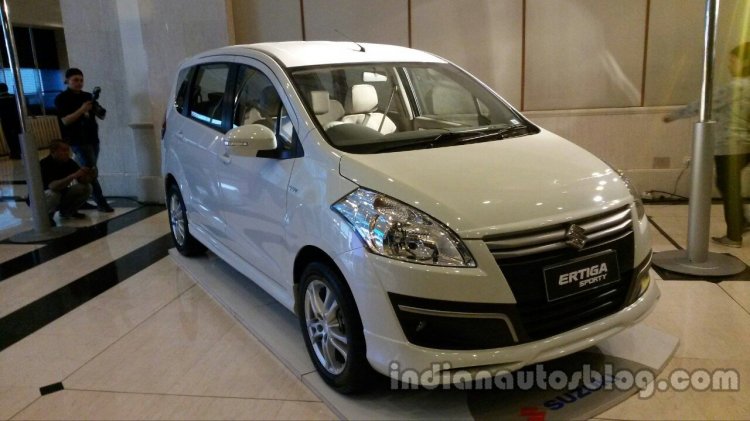 Indonesian demand for diesel vehicles is much lower than in India where the fuel is subsidized, but there exists a market for the heavier fuel in the commercial segment. The Ertiga was launched only in petrol in the archipelago, the main reason being the high demand for the diesel variant in India that limits chance of exports. Another reason was the capacity constraint at the Bekasi plant where the car is assembled. Come 2015, Ertiga production moves to another bigger plant in Tambun to break the bottleneck.
According Davy J Tuilan, Head of Sales and Marketing at Suzuki Indonesia, the company is conducting studies related to the launch of the Ertiga diesel.
On the sidelines of a celebratory event in Jakarta, Tuilan said -
Essentially we are interested in marketing the diesel Ertiga in Indonesia, and we still continue to do the study. However we do not know when the diesel Ertiga will launch in the country.
Tuilan would not confirm if the diesel Ertiga would be launched with the same Fiat diesel engine. The engine in India is a turbocharged unit that gives out 89 hp @ 4,000 rpm and 200 Nm @ 1,750 rpm, but Maruti is reportedly developing a 1.5-liter unit of their own.
[Source - autos.okezone.com]