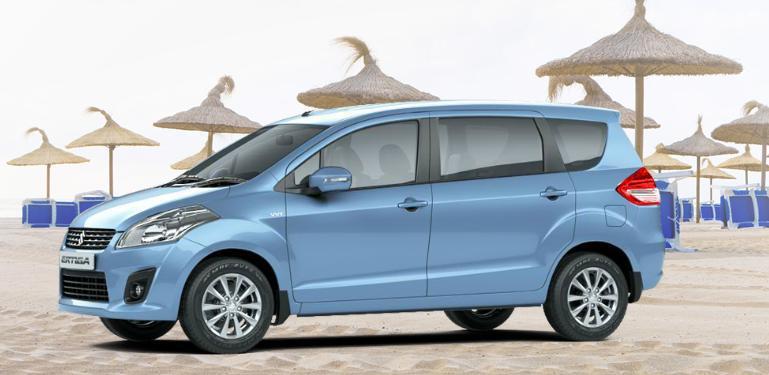 The Renault Duster may have stolen the show from the Ertiga in terms of popularity but the little MPV soldiers on for Maruti Suzuki.
In fact, the Maruti Suzuki Ertiga, is such a short span of time, has become one of the top 10 best selling cars in India. If history repeats itself, and it usually does for Maruti, the Ertiga has booked that spot for life.
A similar story can be witnessed in Indonesia where the Ertiga has been a smash hit. The dealers in Indonesia are requesting a bigger allocation from Maruti Suzuki India to satisfy the domestic demand. However, to sustain the demand and possibly enhance it, Suzuki has decided to pack some more features to the Indonesian market, responding to the voice of the Indonesian families.
When the Ertiga was launched in Indonesia, Suzuki did not offer a roof-mounted AC blower. Clearly, the customers were not happy with the cooling solution offered in the Ertiga. Listening to customer feedback, Suzuki has decided to offer the AC blower in Indonesia as well. Indian customers are already catered to with this feature.
However, the biggest news that will influence the Indonesian market and possibly the India as well is the confirmation of an automatic avatar for the Ertiga. Back in August, we reported that Suzuki Indonesia has asked the Indian subsidiary to develop an automatic variant for the Ertiga.
Our guesses are that Maruti Suzuki will pair the 4 speeder found in Swift Dzire with Ertiga's 1.4L K Series engine. As the core DNA of the engine remains the same, the operation will be successful without costing too much time and money.
If the operation is successful, the scalability is phenomenal. The Indian market would love an automatic avatar of the Ertiga. We understand that a diesel automatic will be received better in the future, but automatic transmissions are mostly preferred by short distance customers who face traffic snarls daily. The launch of an Ertiga AT will help Maruti understand the ways of an AT customer in the UV segment.
[Source: Otomotif.kompas.com]