MSIL will bring the Suzuki e-Survivor concept to the 2018 Auto Expo. The concept is a design study that showcases an all-electric 4WD compact SUV. The futuristic concept depicts Suzuki's F.A.C.E (Four-Wheel Drive, Autonomous, Connected & Electric) philosophy.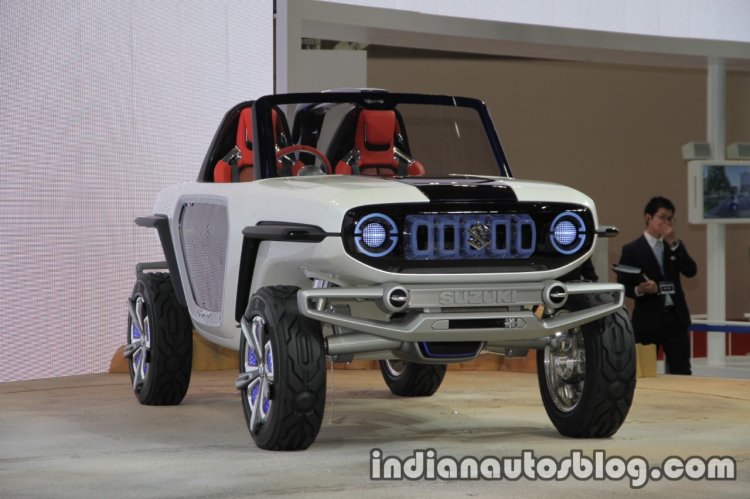 Design wise, the Suzuki e-Survivor concept has a very retro appeal. The 2-seat UV concept features circular headlamps with LEDs, and massive angular wheel arches with virtually nonexistent front and rear overhangs. The front and rear bumpers are nearly identical in terms of design. LED lighting in the grille and alloy wheels add to the futuristic look of the open-top compact SUV concept.
The Suzuki e-Survivor concept measures 3,460 mm long, 1,645 mm wide and 1,655 mm tall. The concept is underpinned by a ladder frame and lightweight compact body architecture and has an all-electric four-wheel drive layout. There's a screen in the centre of the steering wheel along with a screen that makes up the lower portion of the windscreen, enabling an augmented reality display of the surroundings.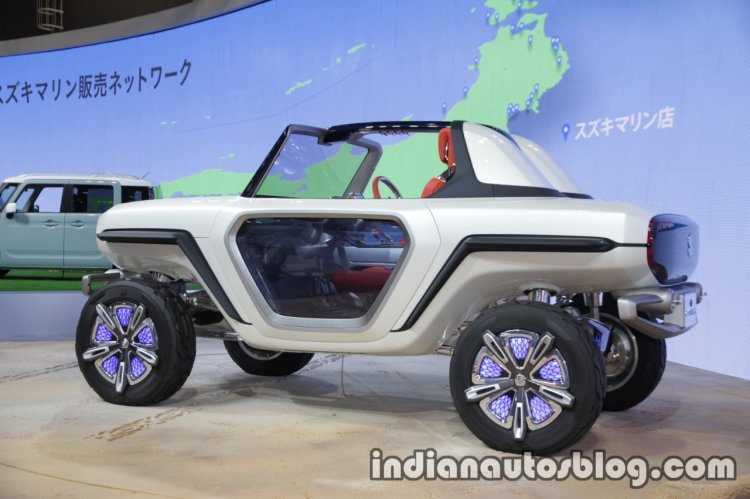 Also Read - Maruti Future-S Concept teased
Its presence at the 2018 Auto Expo is meant to reinforce Maruti's intention to bring an EV to the Indian market by 2020. The company plans to undertake local manufacture of components, charging infrastructure and recycling of batteries in India.