The Maruti Ciaz Concept shown at the 2014 Auto Expo has made its Russian debut at the Moscow Motor Show 2014 (Moscow International Auto Salon 2014) today as a Suzuki.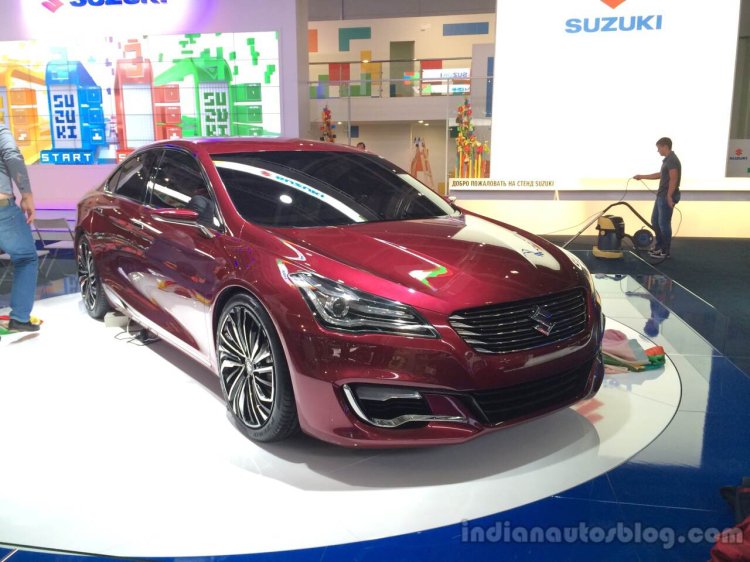 The Ciaz concept has already spawned a production model which will launch in India under the same name, and as the 'Alivio' in China, next month. The car is the successor to the SX4 sedan that has garnered mixed market response worldwide.
Pronounced as 'chi-aaz', the car is designed for "leading markets like India and China" Maruti said at its unveiling at the Auto Expo. Painted in the "Vintage Red" body colour, the car bears contrasting chrome accents.
A long wheelbase and a low height are the chief design highlights for the concept which have cascaded into the production vehicle. The car is shaped aerodynamically and is styled with sharp lines. Maruti did not give the concept engines or detail out the interior.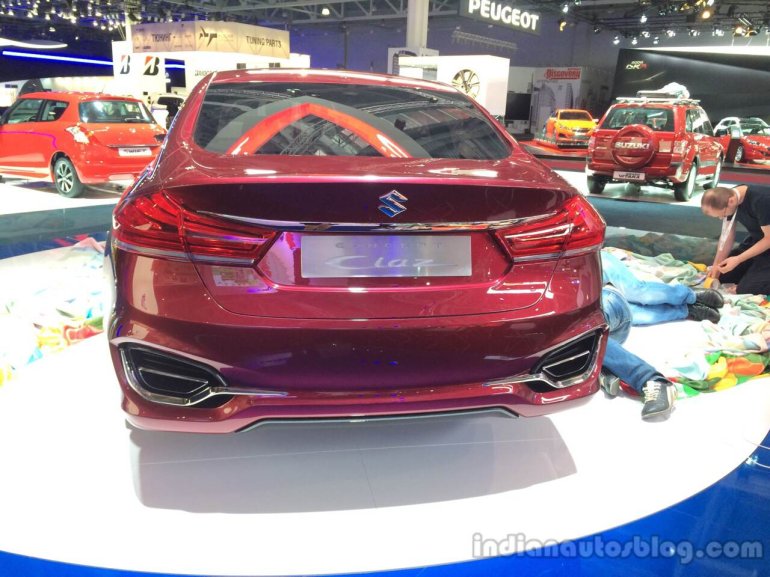 The production version of the Ciaz for India will have features like rear AC vent, an upmarket interior and optional features like auto climate control, and the launch is just weeks away, with production having already commenced in Manesar.
You can read more details on the concept in the press release below issued at the Auto Expo.
Maruti Ciaz Concept - Press Release
[Can't see the press release here? Head over to SlideShare]