Diesel vehicles in India have had a long reputation of being heavy, expensive to run, and geared towards the commercial segment. Today the diesel SUV market is fast growing and barring one or two every SUV features CRDI that gives it increase fuel efficiency, a monocoque frame making them light and smooth, easy and dare we say nice to drive with a car-like suspension and aggregates.
Here are affordable SUVs that offer the highest driving range in a single fill-up with their combination of high fuel efficiency and a large fuel tank.
10. Renault Duster - 995 km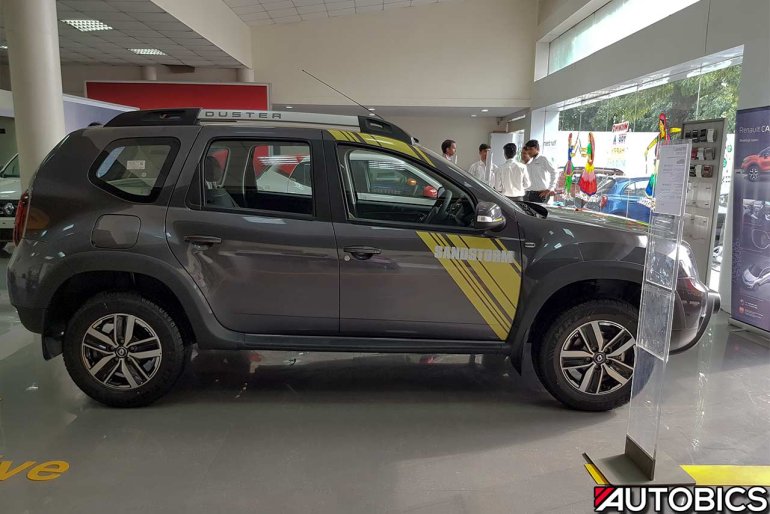 With a 50L tank and a mileage of 19 km/l, the Duster offers a range of 995 km on paper. The largely successful Duster from the Renault stable is an excellent choice for the semi-urban market looking for rugged appeal with good fuel economy. Fuel efficiency is promising for the 1.5-litre diesel, and along with the option of an AMT gearbox and even 4WD, the Duster is the best budget SUV to drive on and off the road.
9. Nissan Terrano - 995 km
With a 50L tank and a mileage of 19 km/l, the Terrano offers a range of 995 km on paper. The Duster's badge engineered cousin from Nissan comes with the same performance, frugality and slightly tweaked exterior and interior features, although at a slightly higher price. It shares the same engine options as the Duster, and fuel efficiency figures are similar. Suspension set up also remains largely the same which results in the exceptionally good ride over broken roads.
8. Honda WR-V - 1020 km
With a 40L tank and a mileage of 25.5 km/l, the WR-V offers a range of 1020 km on paper. The Honda WR-V didn't look to change the game in the subcompact SUV market coming in with modest intentions, and thus far has delivered the volumes for the company. Based on the Honda Jazz platform it features a tough looking exterior with high ground clearance to go with it. Interiors are elegant too while driving performance could be described as light and fun.
7. Tata Sumo - 1040 km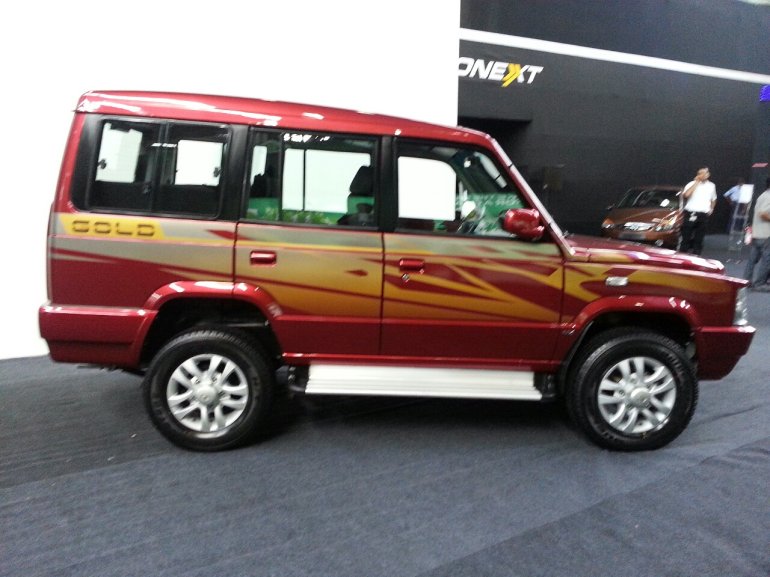 With a 65L tank and a mileage of 16 km/l, the Tata Sumo offers a range of 1040 km on paper. While the Bolero has bested it in most markets, the Sumo still impresses with its space. Servicing the IT sector's transport needs with aplomb, it is powered by a 3.0-litre diesel engine churns out 85 PS and 250 Nm. Although not exactly fuel efficient, considering it can carry 10 people in its roomy cabin makes it a sensible people mover.
6. Mahindra Nuvosport – 1044 km
With a 60L tank and a mileage of 17.4 km/l, the Nuvosport, which is on its way out of the market, offers a range of 1044 km on paper. Built on the new Scorpio's platform, the NuvoSport replaced the Mahindra Quanto. Modern exterior styling coupled with a host of features like ABS, EBD, airbags, 16-inch alloys and daytime running lamps make this SUV good value for money.
5. Mahindra TUV300 – 1110 km
With a 60L tank and a mileage of 18.5 km/l, the TUV300 offers a range of 1110 km on paper. The boxy looking Mahindra TUV300 is built on a ladder frame chassis and driven by the rear wheels that give it the performance to handle most terrains. The ride is a bit bouncy though, and the 1.5-litre diesel unit leaves a lot to be desired in terms of performance while providing decent fuel economy. It comes mated to either a 5-speed manual or automatic transmission.
4. Maruti Suzuki S-Cross - 1133 km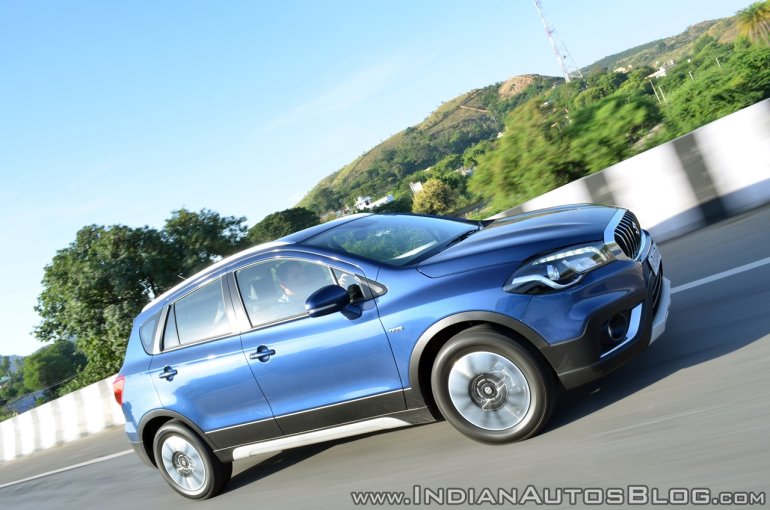 With a 48L tank and a mileage of 23.6 km/l, the S-Cross offers a range of 1133 km on paper. Maruti's first premium crossover, the S-Cross has been brought back to life from an endangered state with the facelift operation last year. It offers the customer an excellent alternative to pricier SUVs. The recent facelift has given the S-Cross the 'Smart Hybrid Vehicle by Suzuki' (SHVS) feature which has increased the 1.3-litre engine's fuel efficiency.
3. Maruti Suzuki Vitara Brezza – 1166 km
With a 48L tank and a mileage of 24.3 km/l, the Vitara Brezza offers a range of 1166 km on paper. One more bestseller from the Maruti Suzuki stable, the Vitara Brezza checks all the boxes in terms of reliability, efficiency and price. The engine is a 90 BHP, 1.3-litre diesel which although noisy and lacking in grunt manages to perform well in the city. Another reason for being such a popular choice among compact SUV buyers is its class-leading fuel efficiency.
2. Hyundai Creta - 1177 km
With a 55L tank and a mileage of 21.4 km/l, the Creta offers a range of 1177 km on paper. Hyundai gave all other manufacturers a run for their money when they released the Creta. Its interiors came loaded with features and the exterior featured a streamlined look. There are two diesel engine options, the economical 1.4-litre and a more powerful 1.6-litre unit, with an automatic option for the later. Though costing much higher, the Creta was in recent times able to match the Maruti Vitara Brezza's monthly sales.
1. Ford Ecosport - 1196 km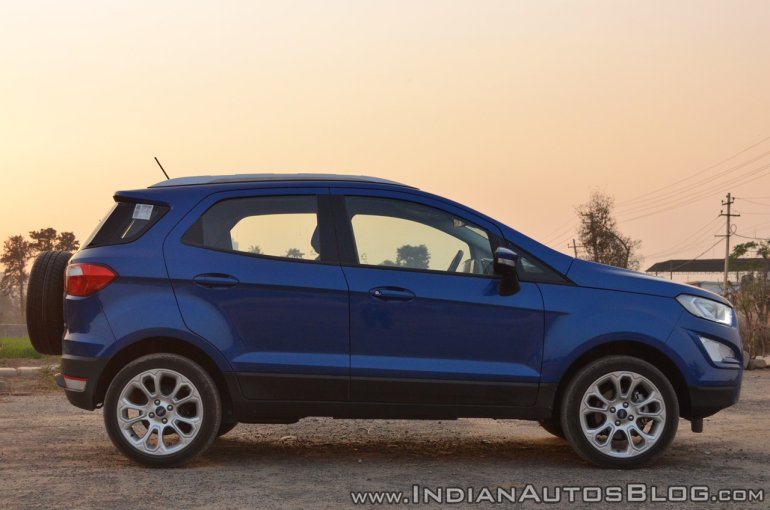 With a 52L tank and a mileage of 23 km/l, the EcoSport offers a range of 1196 km on paper. Five years on, the compact SUV remains the company's volume spinner. It offers an eager 1.5-litre TDCI diesel engine that packs a punch with a more than decent fuel efficiency. The affordable price and the long waiting times for the Maruti Vitara Brezza have made it an attractive proposition for buyers.