Ssangyong has come up with the defense versions of the Rexton W, the Korando C and Korando Sport.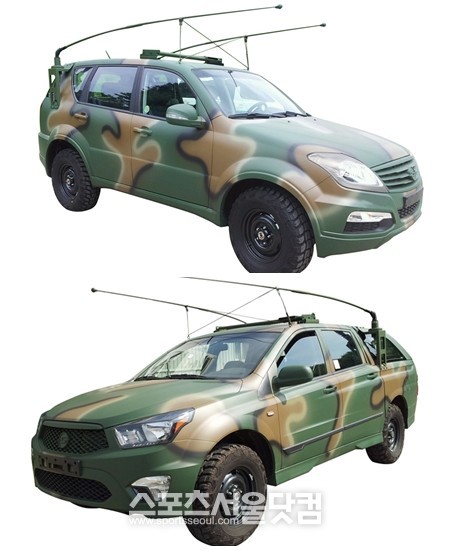 The cars are selected by South Korea's Department of Defense to be inducted into various law and order institutions.
According to Ssangyong, the Rexton's off road ability and the Korando's structural steel frame endured the durability and suitability assessment of military operations and hence the cars were easily chosen by the South Korean government.
The South Korean automaker who is under the ownership of Mahindra will deliver around 350 units of the defense UVs to the South Korean government. The cars will serve various public organizations like the Air Force, National Police Agency, Korea Highway Corporation, National Emergency Management Agency and also will be used as Defense Command vehicles.
The defense-spec vehicles will be fitted with driver and passenger airbags, AC, automatic transmission and front obstacle detection system as standard.
Ssangyong is expected to supply around 3,000 such vehicles to the South Korean Department of Defense by 2018.
Given the long standing association of the parent company Mahindra with defense systems and vehicles for Indian government, defense vehicles from Ssangyong could also serve the Indian defense forces in the future.
[Source: Bobaedream.co.kr; Image - Sportsseoul.com]