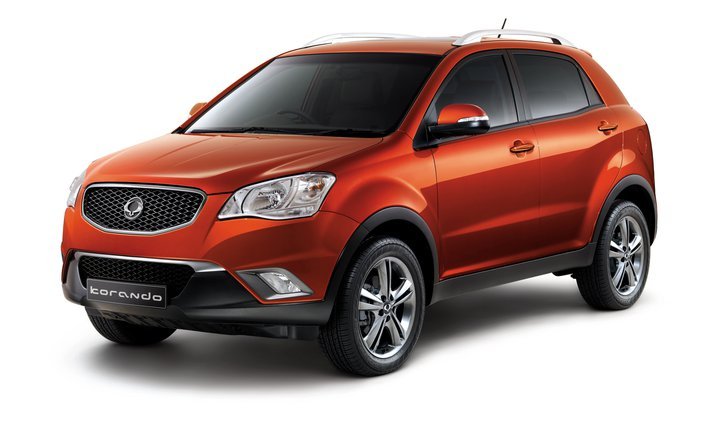 Mahindra is in the process of launching the Ssangyong Rexton SUV across the country in phases. The UV major is simultaneously studying the market to decide upon the appropriate time to launch the next product, the Ssangyong Korando compact SUV, here in India.
Mahindra launched the Ssangyong Rexton in Kolkata yesterday at a price range of Rs. 18.73 lakhs to Rs. 20.93 lakhs.
On the sidelines, Mr. Praveen Shah, Chief Executive of automotive sector at Mahindra told, "We are working on the products. We studied market for both Korando and Rexton and decided that Rexton has a place in Indian market at present so that was given the first priority."
He also added that the Korando has not been ruled out for India as the company is studying the market for the right opportunity. The Rexton and the Korando were showcased at the Delhi Auto Expo last year.
The Ssangyong Rexton which is the first product from Mahindra's South Korean subsidiary to be sold in India is likely to be followed by the Korando. Just like the Rexton, the Korando's also expected to be locally assembled at Mahindra's Chakan facility when it is launched here.
The Ssangyong Rexton is a five seater compact SUV and as per the strategy, the car will be positioned above Mahindra XUV500. The Rexton competes with the Nissan Juke, Hyundai ix35 and the Mitsubishi ASX in global markets. Brisk exports helped Ssangyong turn around its business.
The absence of a third row and the lack of brand awareness or brand muscle work against the launch of the Korando in India. While Mahindra has stunned the 15 lakh rupee SUV segment with the space-rich and feature-rich XUV500, in comparison the Korando C, with a modestly appointed cabin and limited features, appears grossly overpriced parked next to it.
[Source: Mydigitalfc.com]