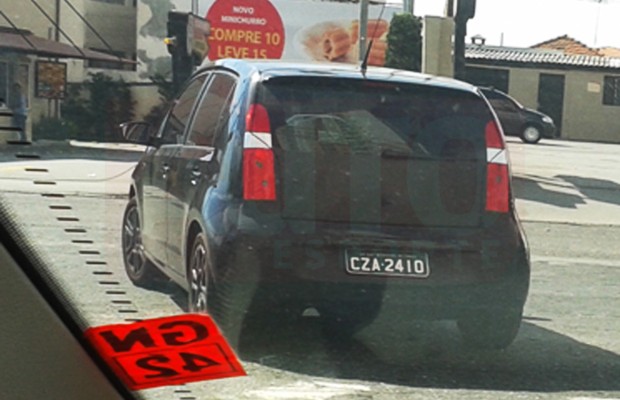 While we Indians are yet to receive the smallest Volkswagen, the Up!, the hatchback has been recently spotted on the Brazilian roads again.
This particular VW Up! was caught without any camouflage while testing in the ABC Paulista region of Sao Paulo. Interestingly, Volkswagen has their manufacturing facility in Sao Paulo as well.
The car was spotted in the morning hours by Auto Esporte reader, Carlos Alberto Pierno. The Up! is scheduled to go on sale in Brazil sometime in the middle of next year and will replace the Gol G4 as the new entry level VW.
Auto Esporte further reports that the VW engineers are working to improve (read enhance and make bigger) the fuel tank, the rear seats and the trunk of the car specific to the Brazilian market. While the Europeans (which is an emerged market) may not have a problem with the small-ish rear, the Brazilians (like us, who are emerging) need a capacious interior.
Interestingly, the rear hatch of the Up! which is made of glass (like the Brio) may see a modification. Will VW shed the all-glass hatch for one made of steel?
It is also expected that the United Steel Workers of the ABCestá would be involved in making the Up!
While the Brazilian engineers are hard at work to get the Up! up and running, VW India seems to have given up hope on the small hatch for now citing the reason that they're simply unable to source the components at a competitive price.
[Source - Auto Esporte]