We have another exclusive today morning. A really massive one.
Caught somewhere in Pune, this Lunar Silver top-end variant looks like any normal Tata Nano on test.
Until you look at the hinge at the rear windshield.
According to the Ragav who sent this picture in, the entire tailgate will not lift up like a hatchback. Instead, the rear windshield will hinge on mounts provided on the roof. The glass can be pulled upwards to gain access to the area behind the rear seat. Observe the circled area of the image.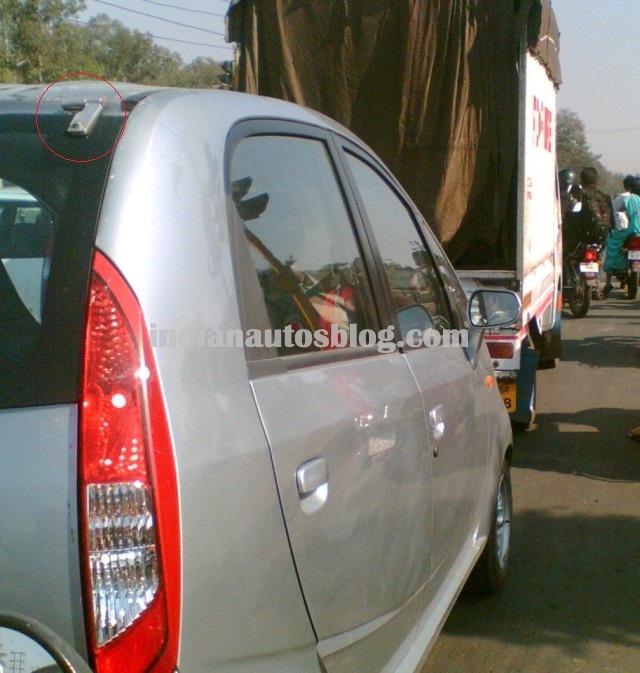 Confusion still exists as the parcel shelf will not permit items to be tossed into the luggage area. Perhaps the new model will come with a detachable parcel shelf or will lack one altogether?
Tata Nano's luggage compartment at present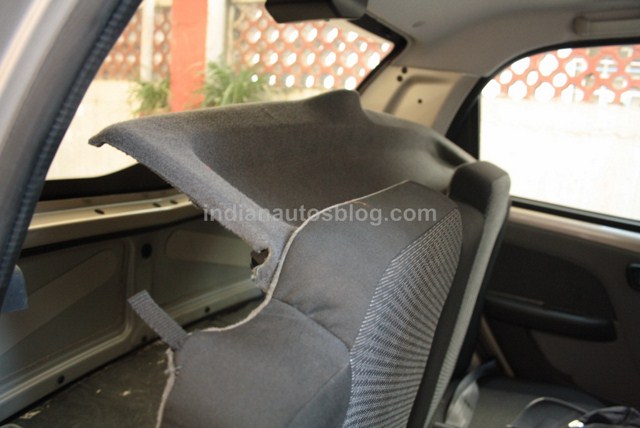 The Tata Nano upgrade is expected with many goodies including electric power steering, 5-speed manual transmission and improved interiors.