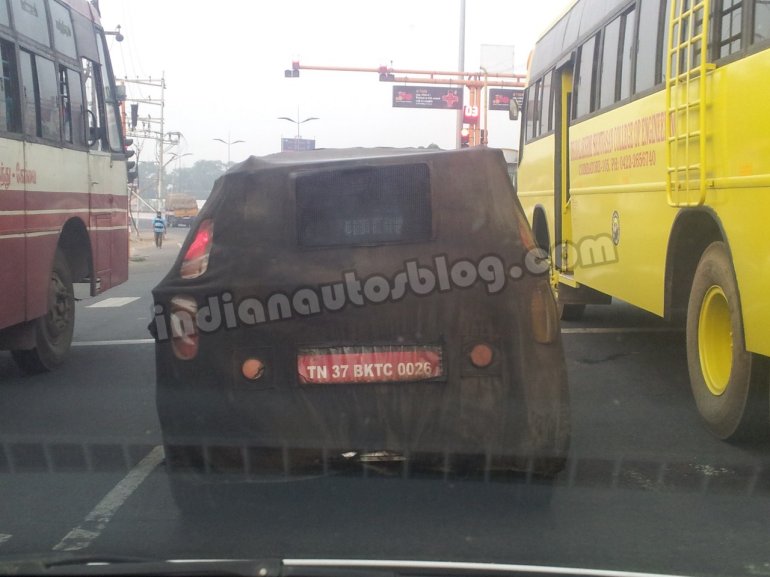 One of our Coimbatore based readers Vijayakumar Thangavel sent us this snap of a camouflaged Tata vehicle that "wore the face of an Indica." Vijay said a Safari Storme and the Indigo CS were also testing along with this model.
This is certainly not a new surprise from Tata as what Vijay has seen is the Indica XL - a stretched Indica with plenty of space at the rear of the cabin. Tata can use the extra wheelbase to fit an extra row of seats or allow the customer to stretch his legs. The extra wheelbase may not translate into luggage space as bags are usually stowed behind the rear seat. If the first case prevails, the Indica would perhaps be the first hatchback in the world to get three rows of seating.
Up front there is no need for an alternative. The 1.4L CR4 diesel engine (India's second most fuel efficient diesel engine) works in tandem with a five-speed manual transmission. The retention of the Indica's mechanicals comes with the benefit of low maintenance and high mileage, and it will bode further well with customers if the NVH factor is also addressed.
The Indica XL CR4 is an ideal inclusion to a fleet of the taxi cabs, the operators of which have seen their business grow with tailor made variants such as the Indigo XL and the Indicab.