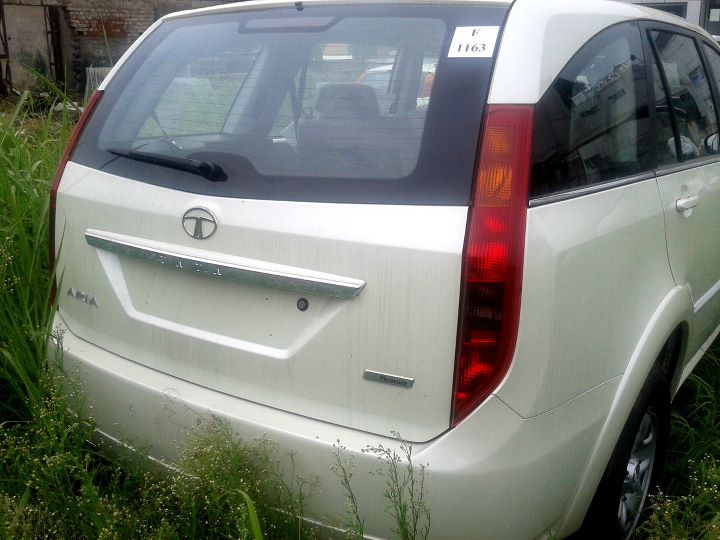 Facebook group Auto Adrenaline is carrying images of the Tata Aria 4x2 Pride since yesterday. The image shows the entry point in the Aria range without the 4x4 badge.
IAB has already informed readers that the 4X2 will not have any severe de-contenting. Tata would just introduce the 4X2 variant, ready since the late last year, on a similarly spec-ed car.
According to the Facebook group and information circulating on the web, the Pleasure variant with 16 inch steel wheels and basic equipment will be sole 2WD.
As we pointed out in the previous post, Tata Motors isn't interested in selling the Aria at the moment lacking equipment such as airbags, steering-mounted audio controls, available even on the Pleasure variant. The two higher variants are Prestige and Pride and they are feature-packed with climate control, rain sensing wipers, chilled glovebox and 17 inch wheels.
Sources say that that price difference between the 4X2 and 4X4 Pleasure version will not be higher than 60k rupees.
[Source - Facebook.com]