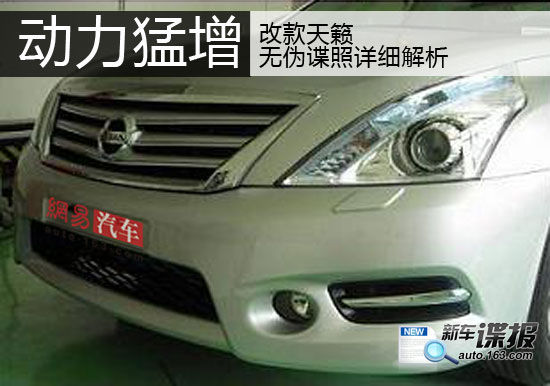 After bring us the new Micra and the Sunny sedan, the Chinese have now got us a new scoop on the Nissan Teana facelift. The new car sports minor changes to the front with much sharper and angular headlamps along with xenon projectors. The car also has newly designed alloys and new tail lights with LED lining.
Since these are spy pics, we do not have any information on the engine specs. But one can see from the pics that the tail sports a new 'Pure Drive' badge. So some things have been changed for sure. The latest generation Teana was launched in India last year.
The Teana is not really a seller in the Indian market because it is just too over priced, thanks to the duties levied on the CBU. But Nissan should assemble the Teana in their new Chennai facility next year, once that can handle the production; a point at which we can expect a drastic drop in the prices.
New Nissan Teana Spyshots
Source - Wheelosphere