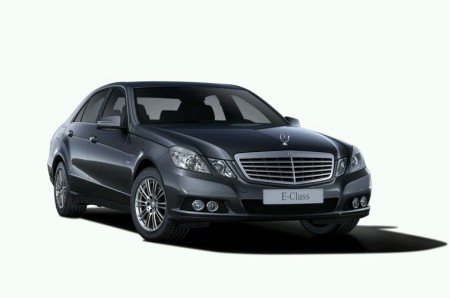 One of our close followers who lives in Pune, claims he spotted a densely camouflaged 2010 Mercedes Benz E350 (pictured) in the Mumbai-Pune expressway hours back.
Koushal Ghokle explains he spotted the densely camouflaged 2009 Mercedes Benz E-Class with an E350 badge. He also says that the car was fully camouflaged with white sheets all over the body except for the grille and rear boot lid area.
Its significant connection to the S-Class, is more evident when seen in flesh, explains our spotter. He adds the interiors were nothing special and compared to the images of the Euro-spec E-Class, it is considerably toned down and in beige, looked similar to the C-Class from the outside.