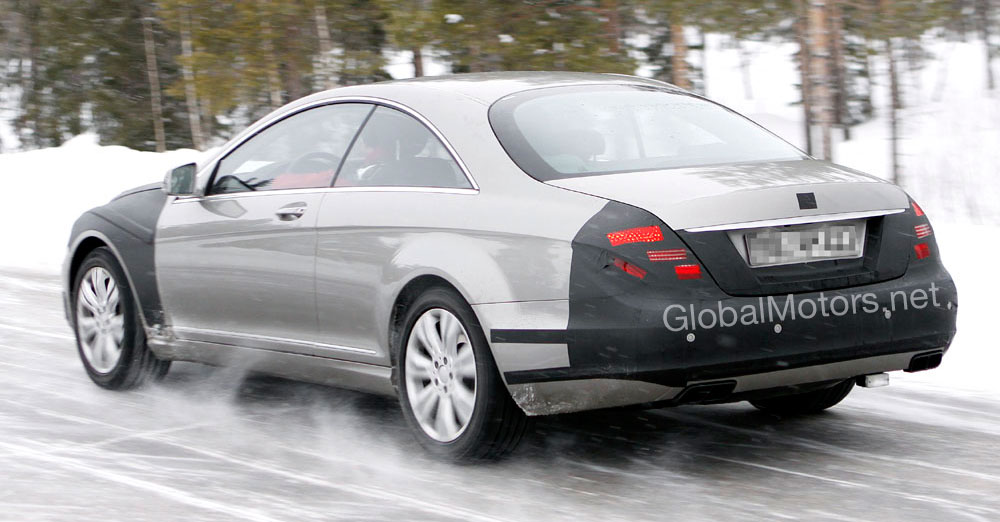 Folks over at globalmotors have uploaded the image of the Coupe Mercedes Benz S-Class doing rounds in a place filled with snow and ice.
Nevermind the loss of two doors, the Mercedes Benz S-Class Coupe will receive new bumpers, grille and LED lamps to stop it from looking like a bigger E-Class Coupe.
The car is expected to debut at the Frankfurt Motor Show later this year, which we hope of make too!
Mercedes Benz S-Class Coupe Image Gallery