Mahindra is on the verge of putting the Xylo derived pickup trucks on sale. The Xylo pickup will be sold in single and dual cab configurations.
Indian Autos Blog has brought you three other sets of spy shots of the Xylo pickups in 2010. Caught testing in the congested Porur junction in Chennai, this looks like a display vehicle heading to a dealer stockyard.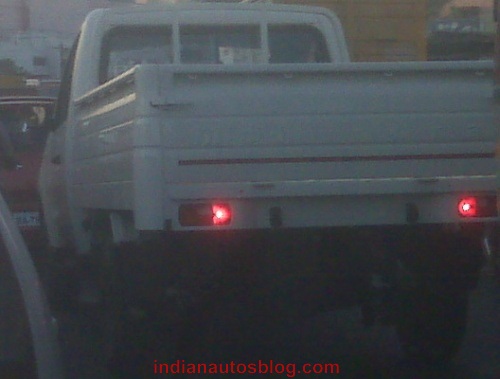 Due to the chaotic nature of the traffic, it was not possible to sneak closer and get a clear shot. To get a better idea of the interior, you can look at the On Test Xylo Pickup's interior spyshot post.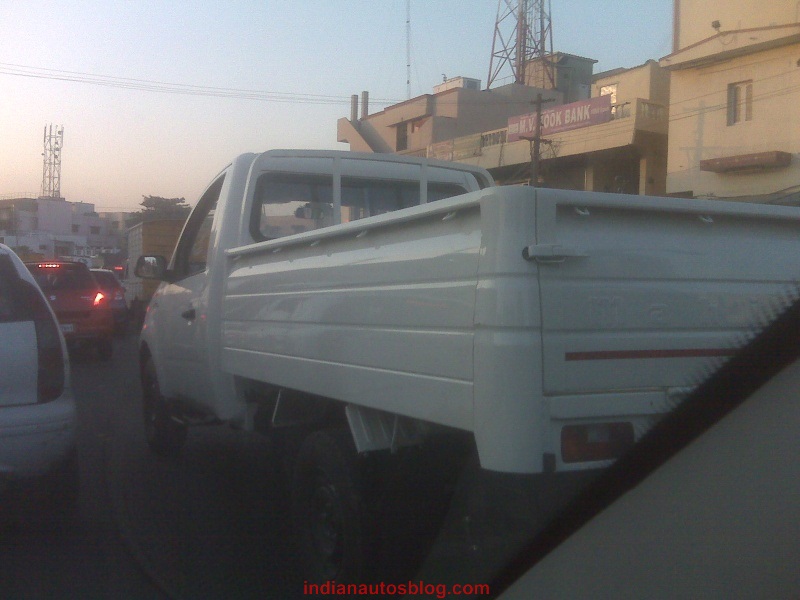 The Xylo pickup should coexist with the Bolero pickup trucks. The fit and finish is a testimony to its commercial nature. Unlike SRK's rendering of the Xylo pickup almost two years ago, this will not be positioned as a lifestyle product.
We have no reason but to believe Mahindra will use the 90bhp 2.5-liter mDI CRDe engine from the D2 Xylo variant on the pickups and marry them to the 5-speed manual transmission. Whether demand for pickup trucks is picking up or not, there will be plenty of takers for the product away from India.