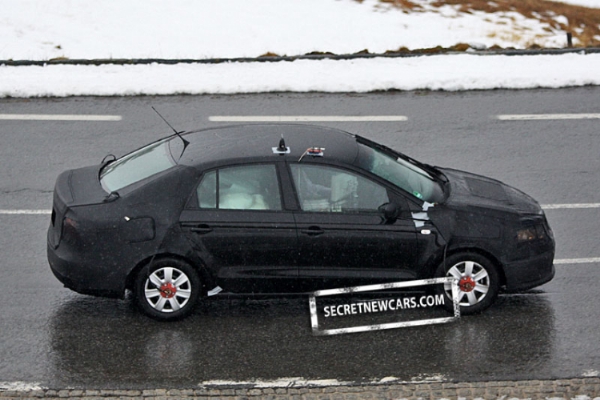 At the moment, we only know the Polo sedan will feature a longer wheelbase along with petrol and diesel variants. There's a high probability it will be displayed at the Auto Expo 2010 and will use a wind's name (typhoon, hurricane etc).
Spyshots.nl claims the Polo sedan will be available in both 3 and 5-door forms. We have just reported that the car will be introduced in India in the second half of 2010.
We'll follow this car closely and bring you more details as and when we learn them.
VW Polo sedan Image Gallery
Source - Wheelosphere via Spyshots.nl