Our reader Prateek Joshi spotted the new Ford Fiesta sedan near ARAI Pune. According to him, the car was brought to complete homologation with badges covered in duct tape.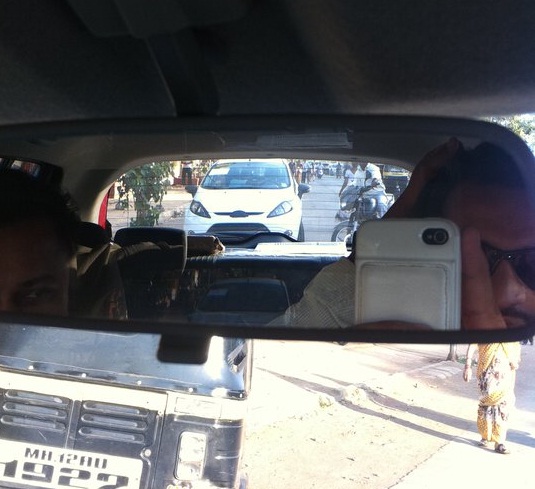 Though the image reveals nothing about the car or its features, it indicates the launch isn't far away.
What we know is Ford is gearing up for the Fiesta and is very particular that it gets off to a start similar to the Figo. Ford has identified the potential of its brand, not only in India but also in Asia with the amazing response the Figo is generating. Like the Figo, the new Fiesta's aggressive pricing will be complemented with plenty of features.
What Ford India is not very sure about is the future of the Fiesta hatch. The test mules have generated a lot of interest among car enthusiasts on the internet and Ford is said to be working things out. A lot depends on the new Fiesta sedan's sales performance.
Under the hood we expect to see either a 1.6-liter petrol generating 118bhp or a 1.6-liter diesel that will generate 90bhp and 207Nm of torque. A dual-clutch automatic gearbox is on the list of probables.
Will you buy the new Fiesta sedan or will you opt in for the new Verna or the Honda City?