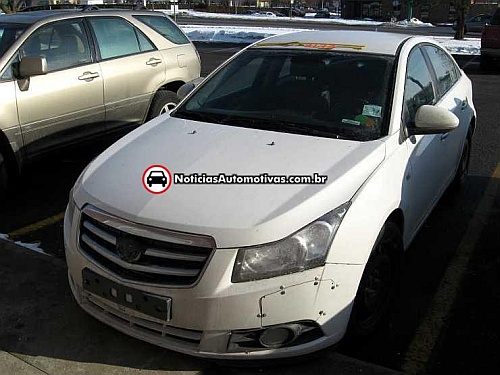 The e-Cruze will come with GM's Voltec technology. Will it make it to India too?
How many of you saw this one coming?
If the Chevrolet Cruze electric comes to India, will it have the GM's 'Voltec' technology used on this test mule or REVA's powertrains?
The latter is also a possibility since Chetan Maini, REVA's Chief technology officer during the recently concluded Auto Expo, told IAB that vehicle size isn't a concern to his company's flexible electric powertrains.
The report says the Chevrolet e-Cruze with Voltec powertrain will be assembled in Australia and sold under the Holden banner in the next two years. The mule caught here is the Daewoo Lacetti Premiere, which is essentially the Chevrolet Cruze with a different radiator grille.
Rumors around town suggest GM could also launch the Volt in India in the coming years. Its too early in the game to predict its price or the strategy GM will deploy for its electric/hybrid vehicles and platforms but it is going to be very interesting.
Will the e-Cruze cruise into Indian soil in 2011? It definitely is a possibility.
Chevrolet e-Cruze Image Gallery
Source - NA