With speculations rife about a Diesel Nano that will give 40kmpl, the Tata Motors team certainly have their work cut out for them. Now our friends at Motorbeam have spotted this miracle machine being tested at old Mumbai-Pune highway in full swing.
There is no solid proof that this is the diesel avatar as there is nothing unusual other than a tape running across the hatch. The silencer chamber/catalytic converter casing appears to have been lowered. The angle of the image could be a reason, but we know Tata's working on a diesel and a bigger petrol engine.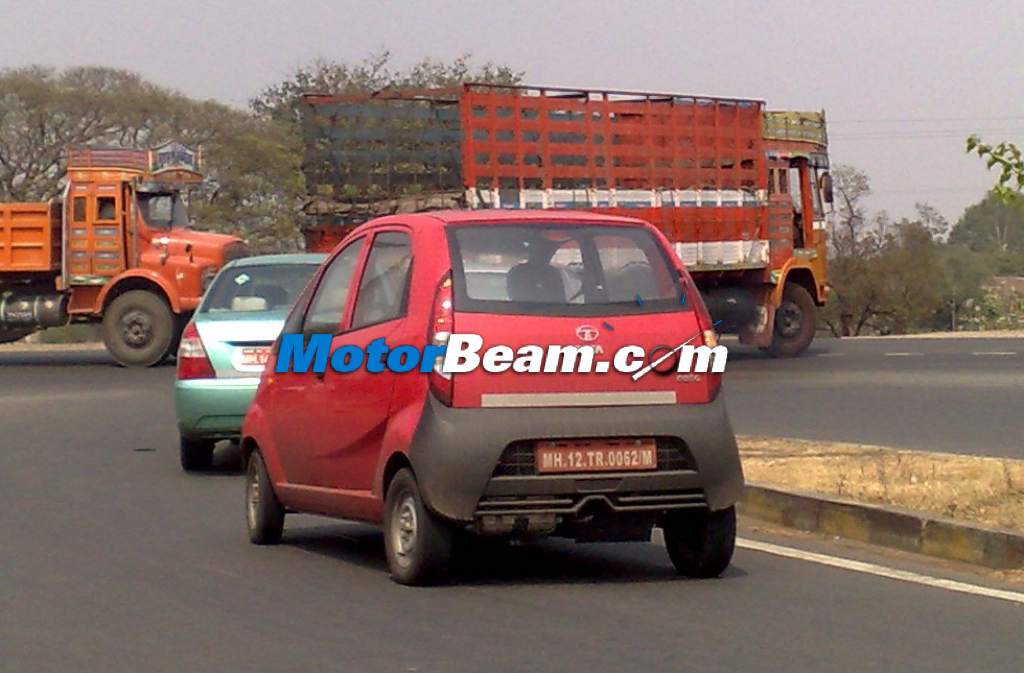 There is still a lot of speculation about the type of mill that will drive the diesel Nano. Some reports suggest that it will be a DICOR engine, whereas others suggest that Tata ACE's IDI engine will also find a place on the Nano. Because no concrete information is available on this subject, we will reserve our judgment for now.
This particular test car was being driven at 60kmph and was accompanied by a left hand drive Indica Vista and Aria.
Expect the diesel Nano to be launched by the end of this year in a price range of 2-2.5 lakhs.
What are your expectations from the Diesel Nano?
Source: Motorbeam.com