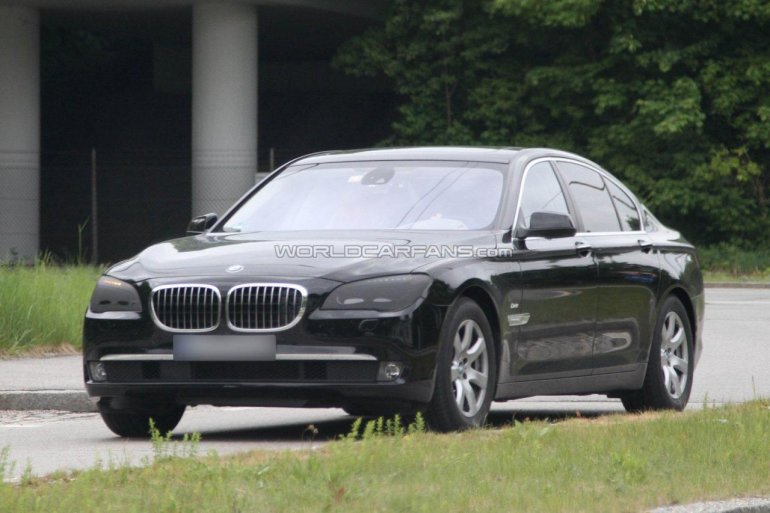 With the 2013 Mercedes S class flaunting itself while being tested, you just know that BMW is not going to sit around and do nothing. Here we have a spyshot of the BMW 7 Series which is expected to get a minor facelift and debut late this year or by 2012.
The new 7 Series is will feature a new set of headlights including an LED strip indicator. The headlamps will be on the similar lines of the 1-Series and 3-Series prototypes. Because, this is one of the first spyshot, details are very hard to come by.
Indian Autos Blog readers will be aware of our speculation on the 7 Series LCI from March and its local assembly plan. With the new CKD definition, BMW might defer it until the local factory is equipped to assemble engines.
Source - WorldCarFans.com