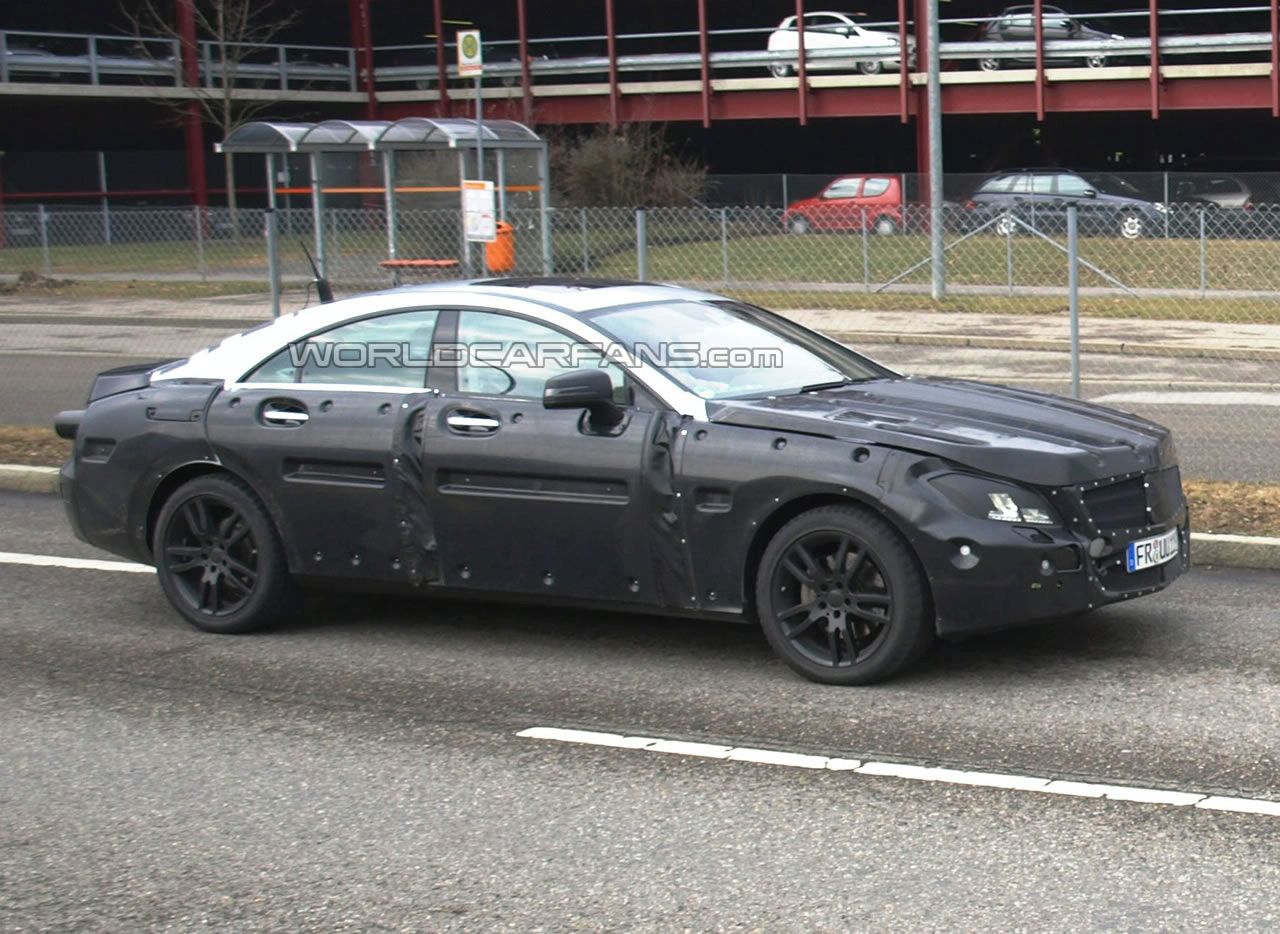 It has been seven long months since the 2011 Mercedes CLS was last caught testing. It was in the form of a test mule then,. Now though, some progress has been made and we are pleased to share a few pictures of the prototype version of the 2011 Mercedes Benz CLS undergoing road-tests.
The car as you can see is quite heavily camouflaged, with some kind of armour like material, so the overall shape is hard to arrive at. However, these are the first images showing the car's interiors. The seat-adjustment buttons are located on the door and are seat shaped (as in Volvo). The navigation system looks quite standard as in all new Mercs.
The new CLS four-door coupe will come out in 2010 as a 2011 model with only one intention, to teach Porsche, Aston Martin and Audi what a four-door coupe really is.
2011 Mercedes Benz CLS prototype Spy Images
Source: World Car Fans