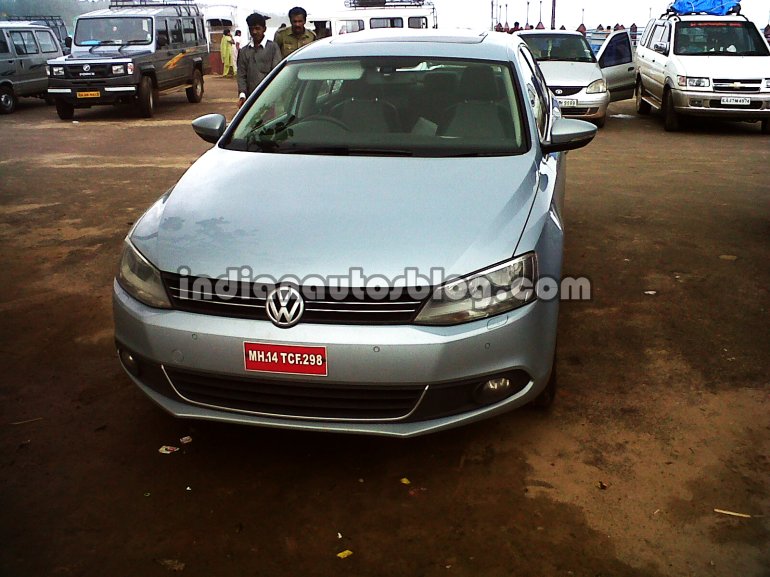 On a trip down coastal Karnataka a few days back, ardent IAB reader Venkatesh Shreyas spotted the new Jetta in a parking area. He walked towards it, had a good look at the interiors and has shared his experience using a camera. Last June, Venkatesh mailed us snaps of W201 and Xylo pickups testing in Ooty.
As we reported right after the Passat launch, the new Jetta is expected before the festive season missing BlueMotion technology. Unlike its bigger brother, it will touch down with both petrol and diesel engines. The diesel will almost certainly be the 2-liter TDI carried over from the Passat with less power and torque. Customers will be provided with Manual and Automatic transmission options.
Off topic - The Jetta is sold as Vento in Argentina.
The Vento connection is not just in the name. If you look at the front-end, it feels like you've zoomed in a photograph of the Vento. The side profile is boxy and Vento-like. The Jetta sits under the Passat in the VW lineup and locks horns with cousin Skoda Laura and outsiders such as Toyota Corolla, Chevrolet Cruze, Renault Fluence and Honda Civic. If Volkswagen manages to price the Jetta in 14-16 lakh rupee price range, it will set the cat among the pigeons.
New VW Jetta caught testing