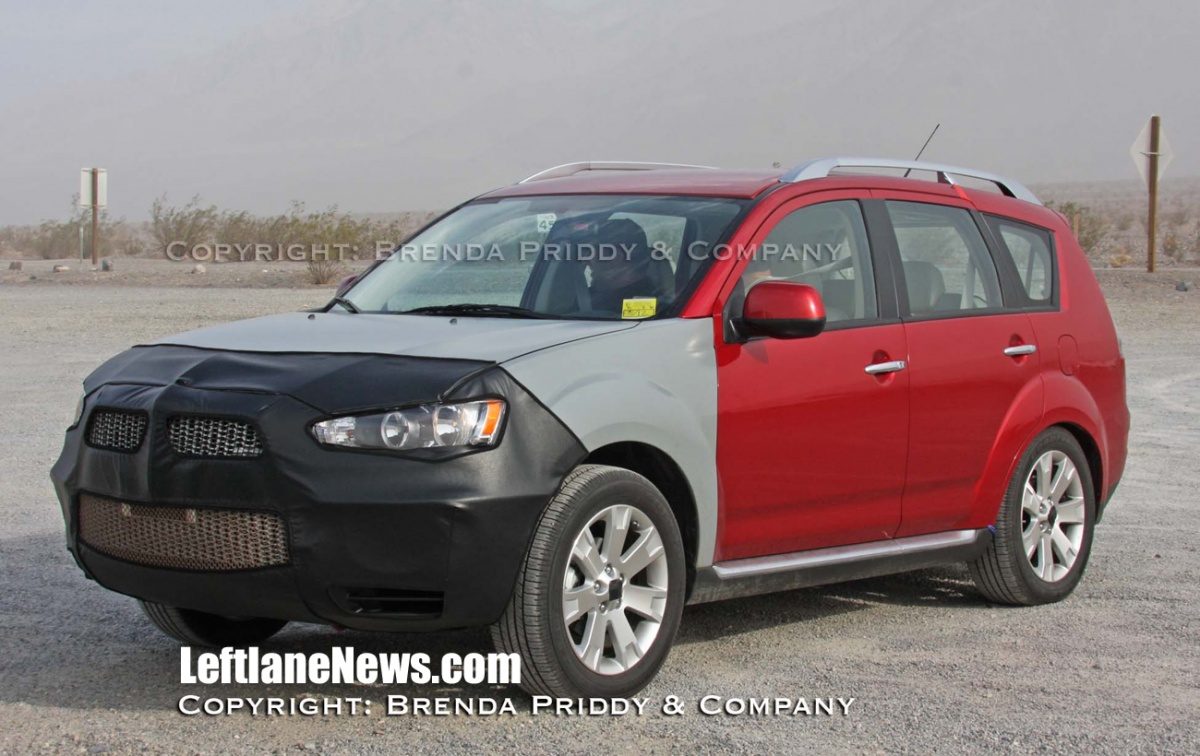 The Fortuner and the Outlander have affirmed their position as "Future cars" for many months now, maybe many years one can claim. Mitsubishi and Toyota never put to sea these models and they still deliver ridiculous reasons as to why their launch dates are inconstant. Maybe the actual reason is due to Toyota's wait and watch strategy it adopted in India right after it stepped on to Indian soil, and Mitsubishi's unstable situation as it failed to make a mark with cars like the Cedia which gave no sort of a competition to its class mates.
Let the models come when they can, as right now, we have got some spy shots of the upcoming Outlander courtesy the guys at Left Lane News. The test mule, though well camouflaged, fails to provide any sort of difficulty to the reader's eye as its shape and styling is evident.
The pieces which gather up to construct the frontal portion of the car are clearly inspired by the Mitsubishi Evolution and this will be the new face of Mitsubishi sporting the family face on all of its models (Just like how Audi have adopted related styling on all models right from the two-door TT to the Q7 SUV). The dashboard also gets a comprehensive re-design, and should come in handy both from the ergonomics as well as the storage space point of view. Despite the updates up front, it doesn't look like the Outlander's hind-quarter will be receiving major attention from Mitsubishi's design department as these were not masked in the course of testing.
It remains unclear what transformations lie underhood, but we suspect there will be at least a few tweaks after seeing so many of the engineers who accompanied the vehicle to the test site. Mitsubishi also reported earlier this year that it is working on a smaller SUV based on the Outlander, the Concept cX, which will bear a technology-brimmed engine and interiors made out of biodegradable substance. It will go head to head against the likes of the BMW X3 and the Audi Q5 when it locates itself on International markets sometime next year.
So will atleast the facelifted Outlander make it to India? Actually, it will. In any case, for the latest news, previews and reviews of this much awaited SUV, stay tuned to IAB. We know you will ;)
Source : LeftLaneNews