Pushed to the back foot after the Jazz failed to pick itself up, Honda is in a tight spot. There has been a sunroof here and a variant there but no real launches since the Jazz bowed in back in mid 2009. The new Civic is behind schedule, the Brio is also taking its time.
Honda's been hit hard in every segment and diesel's absence is one of the reasons. Choices for the Indian customers today are too many today. People find alternatives in other brands and buy them instead.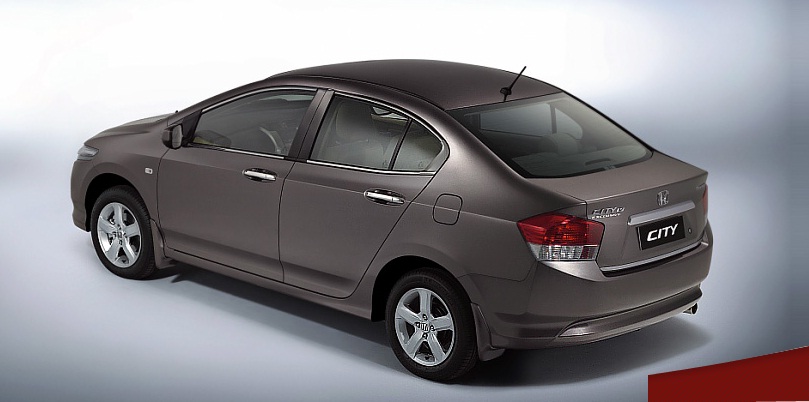 Honda cannot afford to remain on the sidelines for very long. Its closest competitor Toyota is proactive. They have introduced a sedan and announced plans for a hatchback too. We can go on and on about what the rest of the competition has in their kitty. Instead we'll simply lay down a wishlist - a wishlist for Honda in 2011 and 2012.
Jazz Facelift + 1.5 CVT
Honda might be testing the 1.5 Ltr engine from City for Jazz facelift. A 5 speed CVT could also be offered. The facelift is limited to a tweaked bumper and the addition of new fog lamps. Change in upholstery will add charm to the already classy interior.
2012 Honda Civic
IAB's regulars know we don't like the new Civic very much as it appears like a step backward in design. Honda could be secretly testing the all-new Civic in India. We hope to see many new gizmos with added horsepower and slightly better efficiency on the new model. Honda might be thinking of a price hike on the new Civic. The idea will be to position it exactly between the City and Accord. Both these models have seen upward price revisions recently.
Brio, *August showcase and October deliveries*
The 5-lakh rupee Brio could be showcased/launched in India in August and customers will be able to lay their hands on it only around festive season.
City facelift
A mild cosmetic makeover for the festive season won't hurt, would it? We have Hyundai's new Verna, VW Vento, new Ford Fiesta and the Nissan Sunny joining hands to attack the City's 4,000-unit/month status. To ward them off, Honda has to do something to the City so that people don't forget it altogether.
CR-V Diesel
Can we see the Diesel CR-V during December or will it be launched during the Auto Expo next year?