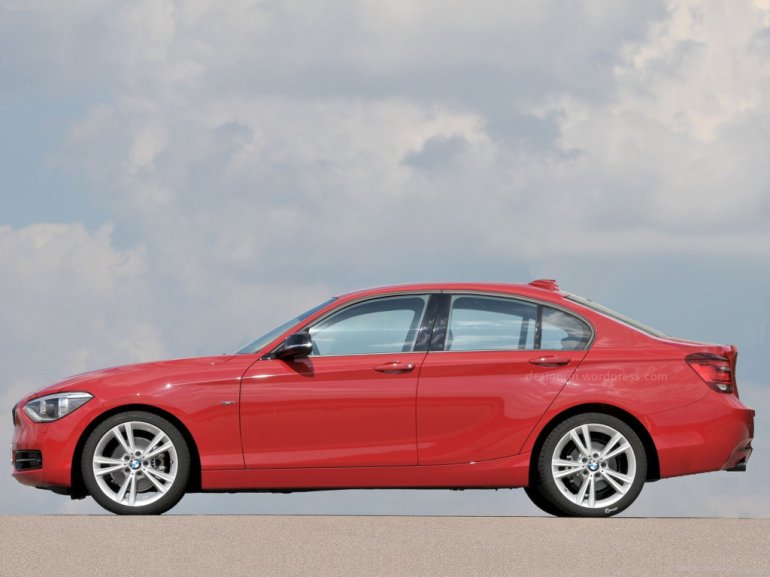 The German Big three started thinking that moving down the market is the way to boost the volumes.
The Audi A1, BMW 1 Series and Mercedes A Class are evidences of this thought process and one can expect more on similar lines from these manufacturers. One of most important of such entry level products from a premium brand will be the sedan version of the BMW 1 series.
BMW could not afford to sit back and watch when its arch rivals Mercedes and Audi are coming up with CLA sedan (based on the A Class) and A1 sedan respectively. The Munich based car maker might be working on a 1 Series with a boot.
Here is the rendering of the new BMW 1 Series sedan created by RM.Desing Blog. As you can see from the image, the 1 Series sedan can be made better looking than the original hatchback.
The car can use the powertrains and most of the components form the hatchback and would become the important volume booster for the company especially in developing markets like India.
The 1 Series sedan if manufactured will be a great news for Indian driving enthusiasts who cannot afford the BMW X1 which is currently the most affordable Beemer in India.
[Source: Designrm.wordpress.com]