Commercial vehicle makers SML Isuzu brought two models to the Auto Expo 2014, the S7 bus and the NHR LCV. The S7 has already been launched and is available for sale, while the NHR will go on sale early next year.
SML Isuzu NHR
The NHR is a light commercial vehicle from SML Isuzu with a 7 tonne GVW. A company official at the stall mentioned that the truck is likely to be launched towards the beginning of 2015.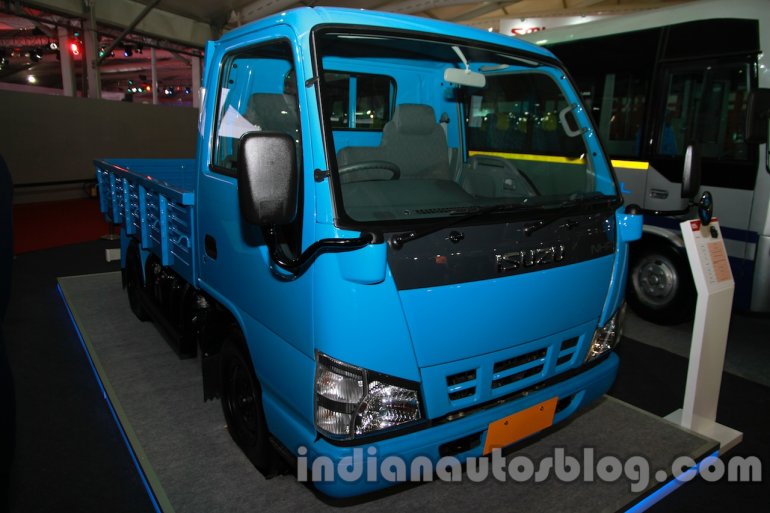 The truck uses a 2.8-litre, inline 4-cylinder, direct injection, diesel engine that develops 80 hp. The LCV gets a five-speed gearbox, a hydraulic, diaphragm spring, dry single plate clutch. The NHR gets hyraulic dual circuit brakes with brake boosters.
The cargo box on the truck measures 3,100 mm in length, 1,600 mm in width and 380 mm in height.
SML Isuzu NHR at Auto Expo 2014 - Image Gallery
SML Isuzu S7
The SML Isuzu S7 has already been launched in 15, 19, 24, 25, 30, 40 and 50 seater variants and what was shown at the Auto Expo 2014 was the 40 seater variant.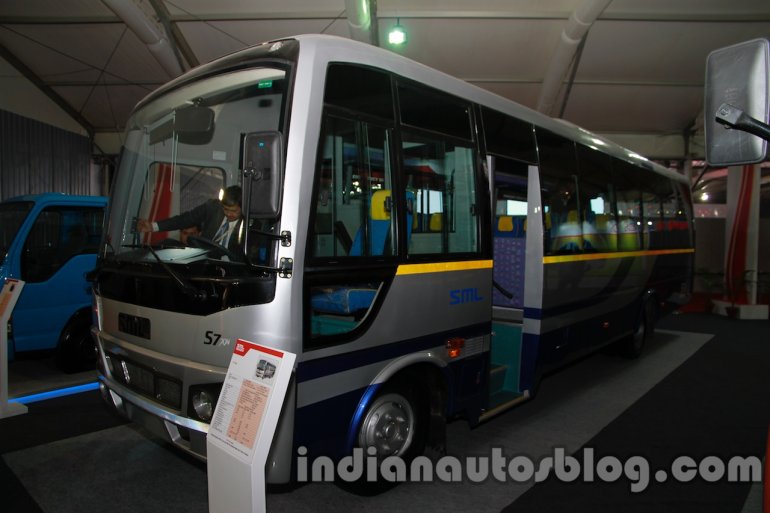 The S7 is powered by a 3.5-liter in-line four-cylinder CRDI engine that develops 100 hp. It is available in both BS III and BS IV variants. While the same engine does duty on both versions, the engine on the BS III variant generates 315 Nm of torque while the BS IV variant gives out 296 Nm.
SML Isuzu S7 at Auto Expo 2014 - Image Gallery