Showcased as the MissionL Concept at the Frankfurt Motor Show last year, Skoda has two editions of the Rapid sedan. The first model is specially for India, heavily based on the  Volkswagen Vento (Polo sedan to overseas readers). In fact the Rapid is just a Vento with redesigned front and rear fascias.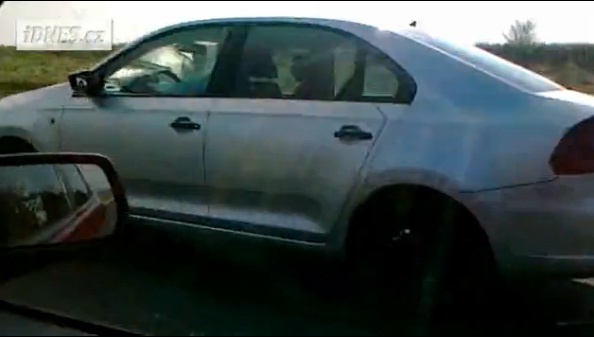 [Skoda offers the Rapid at a much lower price compared to the Vento, missing out only marginally on the equipment. Neglecting the pride of owning a Volkswagen (a prestigious German brand), why should you pay extra for a Vento when the same car is available through Skoda for a cheaper price? Unless your local Skoda dealer has a history of horror stories or is located at a far away distance, there's no reason why the Rapid can't emerge as a hands down winner. These products are dead identical and the Rapid, dare I say, looks bigger and better of the two!]
The second version of the Rapid which is under development is for the European markets. The Volkswagen group may believe that a value Skoda product is the best bet to explore the segment between the B and C segments. Europeans may not like a boot-pasted hatchback as both Polo and Fabia are common sight on European roads.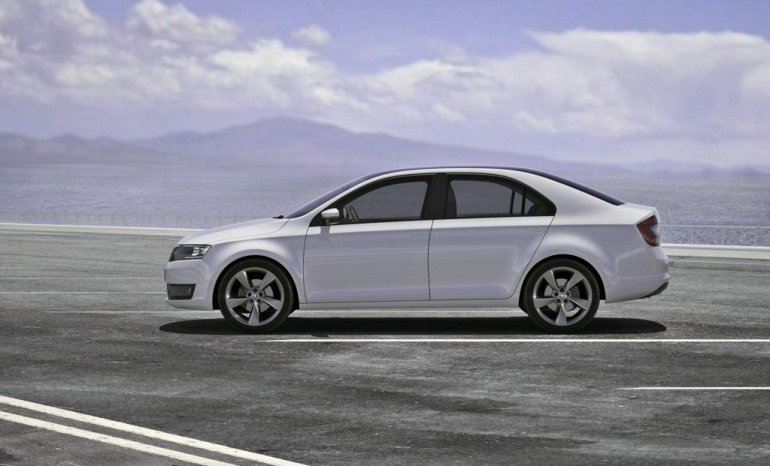 The redesigned Rapid sports a sloping and thicker C-Pillar similar to the MissionL concept and a liftback rear (the boot lid opens along with the windscreen). Up front, the European Rapid looks bulkier and headlamps are similar to the unit on the new Laura. The grille looks completely different, it has a fuzzy effect to it, and calls the new A-Class' grille to mind.
Under the hood, Skoda can choose from a wide range of powertrains used on smaller Volkswagen models. TDI or TSI, Skoda has a half a dozen engines to pick from. We may see a vRS version in the future as well with lowered suspension, tricked-out interior, snazzy wheels and a bomb under the bonnet.
The Skoda Rapid fills the void left behind by the retired Octavia Tour (the Laura's predecessor).
[Head over to idnes.cz to watch the spy video]