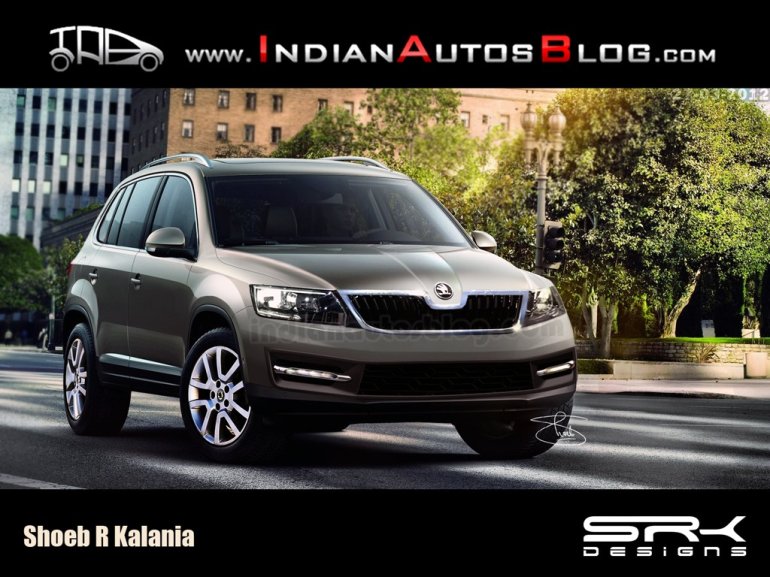 After the VisionD concept and the Citigo, Skoda, according to reports in online media is working on a new SUV, which could have an option for seating 7 occupants comfortably.
The vehicle might be called Snowman, Grand Yeti or BigFoot.
As per reports frequently emerging in the media, the new SUV would be based on the very flexible MQB-A platform and could have a few derivatives like a long wheelbase version and a shorter three-door sporty version.
The design would carry the new waterfall grille with sleek headlamps as displayed on the VisionD concept. The round and smooth edges seen on the current Yeti will be replaced with sharp lines seen on the VisionD and MissionL concepts.
Europe would probably be the first market to get hands on this beast followed by India. Competition in this segment is not going to be easy on the new entrant. It has to immediately take on a fight with Hyundai Santa Fe, Toyota Fortuner, Mitsubishi Outlander and the Chevrolet Captiva when it lands in India.
There is no news of newer engines being introduced. We can expect the power from 1.4 TSI with 150bhp and a 2.0 TDI coaxing out 177bhp, with some improvements to aid fuel economy. There will be a huge list of features available for the safety and comfort of occupants.
A 4X4 version could also be in the pipeline, though the target market is the Urban dweller and first priority would be for the 4X2 version.
We will have to wait and watch for more more details on this 7 seater. Are you excited about it? Let us know your thoughts.