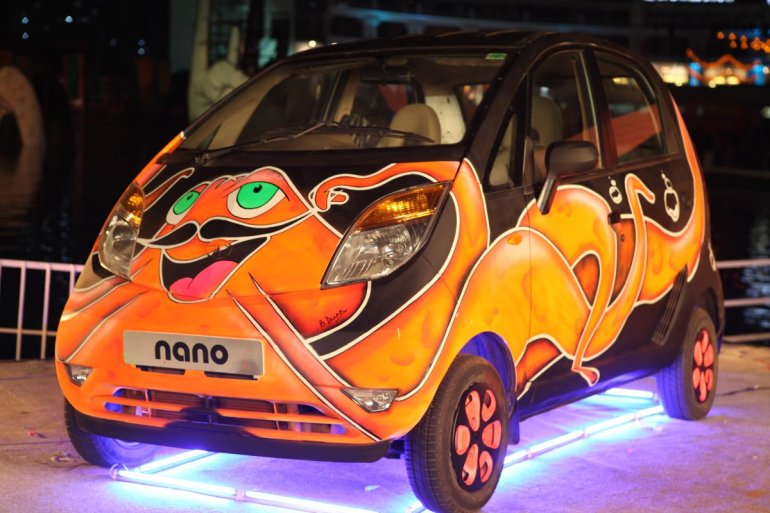 Tata Nano, to some extent has been victimized by its 'world's cheapest car' tag.
The Indian auto giant is now trying to change Nano's fortunes by infusing more amounts of desirability into it and to make the little car more appealing to people, especially to college going folks.
The Tata Nano: Art in Motion series is one such initiative which turns the Nano into a platform for artists to showcase their mettle as well as promote the Nano as a personal choice.
In the second edition, an Art Nano called the Weekender was presented during the NH7 music festival that took place in Pune. The Weekender Art Nano was painted by graffiti artist Bruce Dunn and the theme portrays self expression.
The first edition of Tata Nano: Art in Motion was painted by renowned Indian artist Sangeeta Babani whose theme was celebration. Tata Motors has announced a series of Art in Motion projects to promote the Nano.
In the media release issued for bringing this creation to light, Tata Motors said -
"The Weekender Art Nano continues the Nano: Art-in-Motion tradition of empowering artists to use the Tata Nano as an outlet for their creativity, and a canvas for their lives."
The Weekender Art Nano was inspired by music and has been painted using a combination of luminescent and acrylic paints.