Royal Enfield's collaboration with these customisers has given birth to a range of apparel and accessories.
Royal Enfield has collaborated with four motorcycle modifiers, Inline Three, TNT Motorcycles, Bull City Customs and Bombay Custom Works for showcasing bike accessories and apparel. The motorcycles have been selected from the existing works of the customisers to promote the culture of motorcycle customisation in India.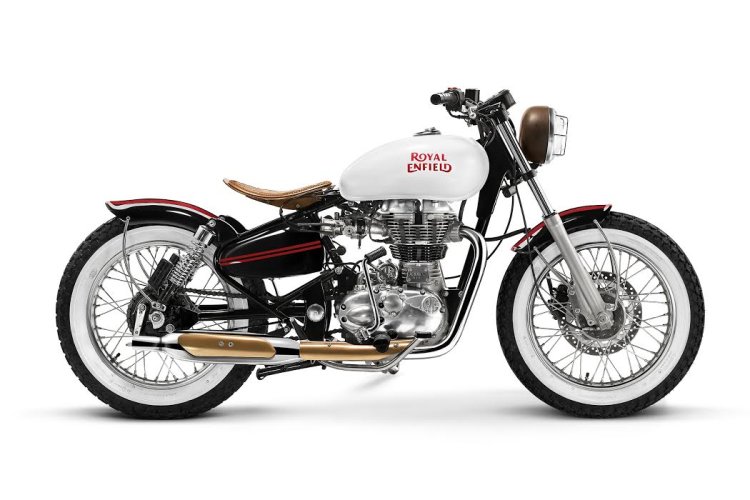 Also Read: Royal Enfield DC2 Carbon Shot kit gets two colour options
Originating from diverse backgrounds, the custom motorcycle builders have created a life and living around motorcycles. Royal Enfield motorcycles with their simple design and engineering have helped these modifiers create individual and distinctive motorcycles based on the Royal Enfield Continental GT and Royal Enfield Classic 500.
Royal Enfield has also introduced a refreshed collection of gear inspired by these uniquely crafted motorcycles. Mr Samrat Som, Head, Royal Enfield Apparel & Accessories Business, said:
Royal Enfield has always been the preferred canvas for those seeking motorcycle-nirvana through the custom route. Collaborating with the custom builders is the brand's way of celebrating a motorcycling-inspired way-of-life. We applaud the efforts of these custom builders for creating ingenious artworks with our motorcycles which are a clear representation of quirkiness on roads. And with our refreshed collection of gear and helmets inspired by these motorcycles we assure our riders of a unique riding experience which goes far beyond just motorcycles
The collection includes T-shirts which feature refined prints of the custom-built motorcycles over the chest. Also on offer are RE denim and cargo pants. A new line-up of helmets inspired by the unique motorcycles in chrome, carbon and coloured finishing have also been introduced. Other accessories include gloves, belts, badges and boots.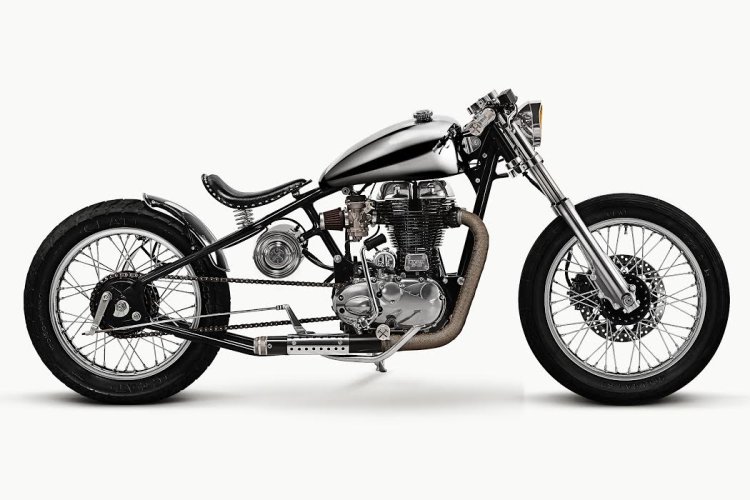 Also Read: Royal Enfield Electra 350 'Jasper' by Eimor Customs
The new collection will be available at existing dealerships, company stores, exclusive gear stores, online gear store, shop-in-shop and e-commerce portals Flipkart and Myntra.