Royal Enfield has collaborated with Sinroja Motorcycles for the 2017 Wheels and Waves Festival.
Wheels and Waves is Europe's landmark surfing and motorcycling event. Organised in Biarritz, France, the festival is in its fifth iteration. Over the years the festival has become a bridge connecting the world of motorcycles with skate and surf culture, through philosophy, music, and style.
The idea behind the latest custom builds by Sinroja Motorcycles, the Surf Racer based on the Royal Enfield Continental GT and Gentleman Brat based on the Royal Enfield Himalayan, has been shared by Royal Enfield in a video. The simple and non-fussy design language of Royal Enfield bikes has inspired the modifier to explore new frontiers of customization.
The Surf Racer seems comfortable enough to speed along the surf line and also something which will look the part in front of a classy beachside restaurant. Along with both mechanical and body changes, the bike gets eye-catching, under seat, jet-style, tail exhaust. The focused café racer design language is well complemented with the fairing around the headlamp.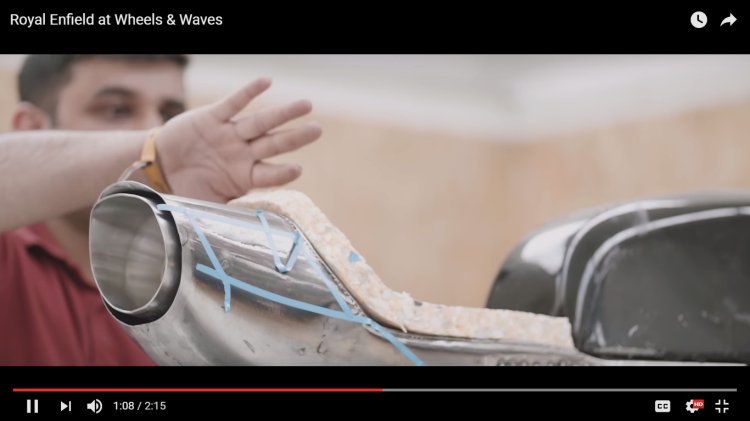 The Gentleman Brat is the perfect blend of old with new. The white walled tyres and an old school design language are mated to a new, modern powertrain from the Royal Enfield Himalayan. The chrome finish exhaust pipe and canister add spice to the motorcycle.
Royal Enfield Continental GT Surf Racer by Sinroja Motorcycles - Image Gallery