In a bid to educate the owners with easy troubleshooting, Royal Enfield has published Do It Yourself videos for the 650 Twins on its YouTube channel. One video gives a step-by-step guide to diagnose the 650 cc motorcycles while another provides all the information that the owner may need to ensure that the instrument console on the 650 Twins is running properly.
Also Read: Royal Enfield rolls out a minor upgrade for Interceptor INT 650 & Continental GT 650
There are a total of 11 videos (as on 1 November 2019) on Royal Enfield's YouTube channel. The list comprises:
Spark Plug Cleaning, Adjusting and Replacing
Throttle Cable Adjustment
Trouble-Shooting: Starting Trouble
Know Your Instrument Cluster
Cleaning and Lubricating the Chain
Front Wheel Removal
Rear Wheel Removal
Removing the Battery
Clutch Cable Adjustment
Headlamp, Tail Lamp and Trafficator Replacement
Oil Level Inspection
The comprehensive DYI guide will help the owners diagnose the problem efficiently, and communicate the issue to the mechanic over the phone to get a solution. Owners can also address small problems themselves. The trouble-shooting guide, for example, explains how the owners can check the fuses, battery and the spark plug for an issue. The "Cleaning and Lubricating the Chain", as the title suggests, gives is a guide to maintain the chain of the motorcycle. Visit Royal Enfield's YouTube Channel for all the videos.
In more news, Royal Enfield rolled out minor updates for the Interceptor INT 650 and the Continental GT 650. The motorcycles now get a clear lens for the headlight and reflectors on the front forks.
Royal Enfield is also working on its BS-VI compliant product portfolio that is expected to start arriving from early 2020. Several test mules of the BS-VI compliant models have revealed themselves in the past through spy photographs and videos. The test mules have revealed various updates such as new instrument console, updated switchgear and revised styling on the BS-VI compliant models. The switchgear, for example, will come in rotary style dials that will enhance the retro looks of the motorcycles.
In terms of mechanicals, the complete BS-VI compliant product portfolio will benefit from the fuel injection system. Currently, the 350 range uses a carburettor system while the 500s and the 650s already use fuel-injected motors.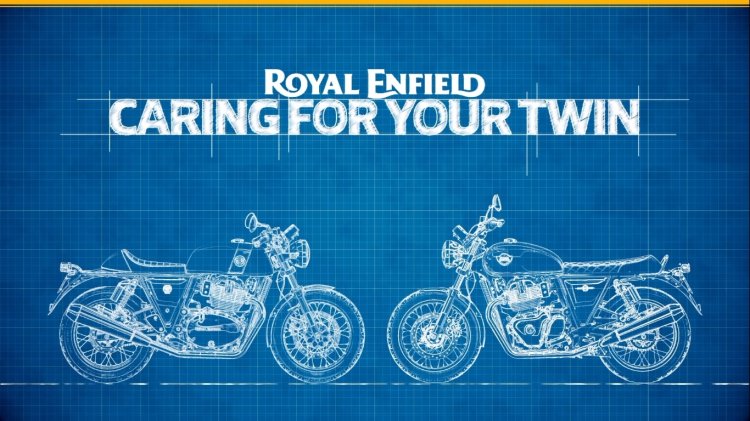 Also Read: Benelli Imperiale 400 vs. Royal Enfield Classic 350 vs. Jawa Classic - Spec Comparo
Royal Enfield has decided to stay away from Auto Expo 2020 in Delhi-NCR. However, the two-wheeler brand is expected to participate in the 2019 EICMA motorcycle show in Milan, Italy (5-10 November) where it will show new and updated products for 2020.