By the turn of the new year, Royal Enfield will launch the all-new 650 cc motorcycles, the Interceptor INT 650 and the Continental GT 650. The duo becomes the company's largest engine capacity motorcycles in its global lineup.
That said, not many know that the company sold an 1140 cc motorcycle back in 1938. Called the Royal Enfield KX 1140, it was one of the 18 bikes in the manufacturer's range.
Above is a video that shows an immaculately restored 1938 Royal Enfield KX 1140. The flagship product was promoted with "The last word in luxury motorcycles!" tagline. Powering the KX was a 1140cc twin-cylinder engine that was mated to a four-speed gearbox. As on most vintage motorcycles, a gear lever was attached to the tank. The bike was sold with an optional sidecar. The most expensive model in the company's portfolio had a claimed top speed of 130 km/h without the sidecar, which is a commendable figure for a motorcycle of its time.
It offered an average fuel efficiency of 27 kmpl, which is, again, comparable to Royal Enfield models that came much after. The bike features a girder type front suspension and a sprung solo seat.
The Royal Enfield KX 1140 offered quite a few features. The Lucas 6 volt Magdyno lighting was standard, and so was the magnificent black enamel finish with gold lining. The motorcycle came with detachable and interchangeable wheels. It was sold without a sidecar for £77/10s or 'by gradual payments'. Today, well-restored examples of this motorcycle generally sell for more than INR 40 lakhs in an auction.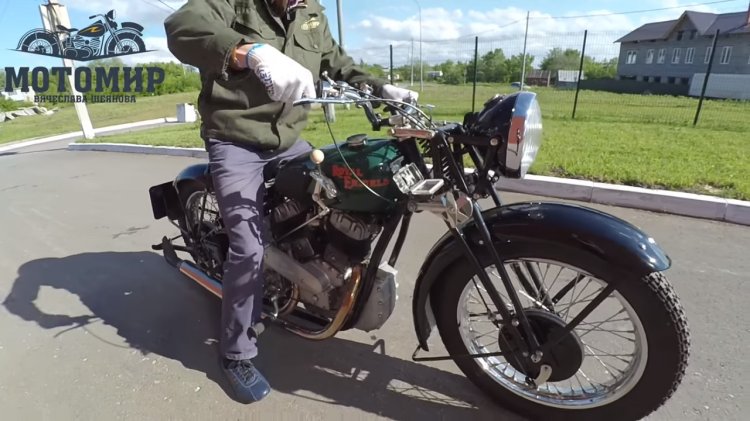 The Royal Enfield KX 1140 in the video was registered in the United Kingdom on 7 June 1938. The model was produced in England between 1936 and 1939. This particular example has been with its present owner for 8 years and has been showcased at various vintage motorcycle events.